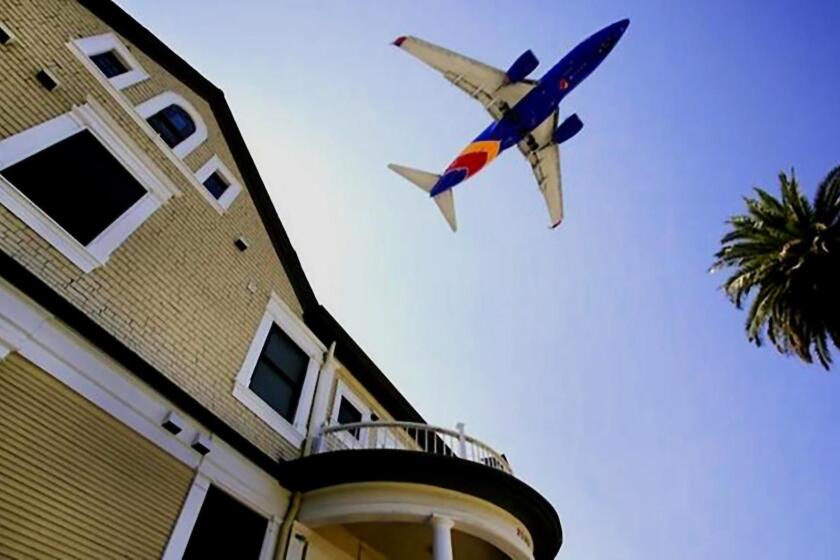 Opinion / Guest Commentary / Our Readers Write: There will be two upcoming public meetings about commercial jet noise and the San Diego County Regional Airport Authority's (SDCRAA) new Draft Environmental Impact Report (DEIR) for three additional 1-million gallon fuel tanks. 1) The Airport Noise Advisory Meeting (ANAC) runs 4-6 p.m.
If you haven't seen Visions yet, now is a fine time to visit that small but delightful Liberty Station museum devoted to contemporary quilts and textiles.
The San Diego County Registrar's office is sending 1.8 million postcards to the County's registered voters in the coming weeks to let people know their political party registration determines which presidential primary candidates will appear on their March 3, 2020 primary election ballot.
Homelessness and the Short Term Vacation Rentals were the focal points of OB Town Council's final meeting of the year, which took place on Oct. 23 at the Masonic Lodge, 1711 Sunset Cliffs Blvd., with special guest District 2 City Council member Jennifer Campbell arriving at 6:30 p.m. for an informal meet-and-greet and a Q&A session beginning at 7 p.m.
BLONDES ON BEERS:Yep, you read that right, Hodad's — Ocean Beach 's iconic home for jaw-unhinging, bacon-laden burgers — has expanded into the craft beer market.

NEW BUSINESS ROUNDUP: Here's a list of new Peninsula-area businesses and what they have to offer residents: • Veracity Digital Media: Online only; veracitymedia.com E-mail: jcaito@veracitydigitalmedia.com Veracity is a chatbot agency owned by brother-sister duo Johnny and Maria Caito.
On Saturday, Sept. 28, between the early hours of 12:30 a.m. and 5:03 a.m., six separate fires occurred in the Ocean Beach and Point Loma areas.

A white male entered the US Bank at 1331 Rosecrans St., 9:40 a.m. on Oct. 4 and approached a teller.