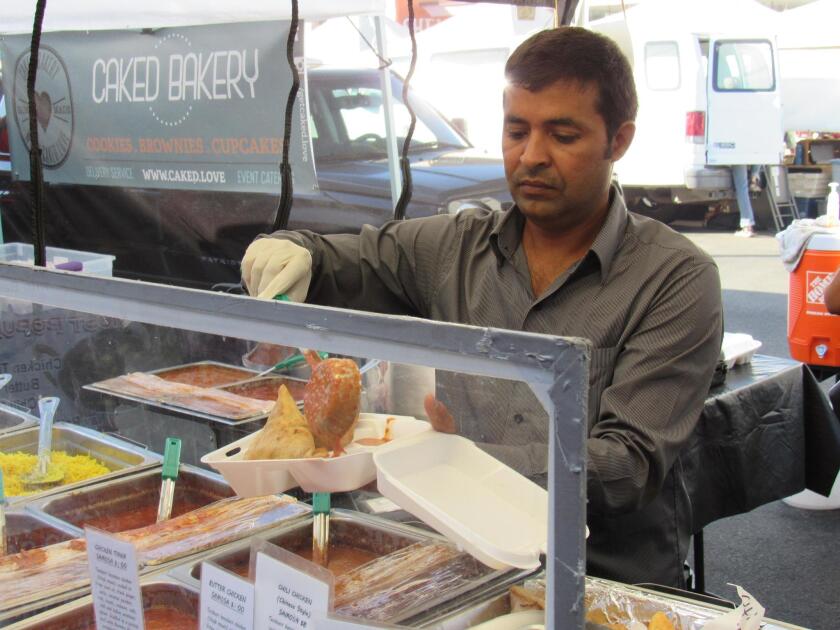 EDITOR'S NOTEBOOK:
You can go around the world by flavor at the OB Farmers Market. And many people do! On my last visit, I sampled Euromorrocan, Turkish, Mexican, African, Italian, Indian and East Asian delights — topped off by a good ol' American grilled cheese sandwich, courtesy of Kate & Zach Heinz, who plan to open Mad Munch Grilled Cheezer Co., soon on Newport Avenue in OB.
It's hard to resist the mouth-watering aromas as you browse the various booths, serenaded by street musicians and corner rock bands.
Fall is the most colorful time of year at the Farmers Market, for in addition to the greens, golds, reds and purples of the harvest produce, you'll find bright orange pumpkins, chic chartreuse floral arrangements and perfectly pink dragon fruit in contrasting dark brown baskets. It all, quite literally, is a feast for the senses!
Inside this issue, you'll hopefully find more opportunities to embrace the good life in the Peninsula. I welcome your comments and story suggestions at (858) 875-5950 or editor@lajollalight.com (And in case you've never been, the OB Farmers Market runs 4-8 p.m. Wednesdays along Newport Avenue, between Cable and Bacon streets.)
Cheers!
— Editor Susan DeMaggio can be reached at (858) 875-5950 or e-mail: editor@lajollalight.com
---