EDITOR'S NOTEBOOK:
As you begin to prepare for the upcoming holidays, your friends and neighbors in the community are scrambling to get ready as well — preparations are underway to make the annual Ocean Beach Food & Toy Drive the best ever!
Elementary school students are decorating the collection bins that will be placed at businesses and restaurants around OB to donate new, unwrapped toys for local kids in need from Nov. 15-Dec. 10, 2018.
The Point Loma High School Navy Junior Reserve Officer Training Corps (JROTC) is conducting a food drive (Nov. 1-30), and their bins will be out at local grocery stores.
Volunteers (and you're invited to join them) are spending a few hours 5-8 p.m. Monday, Dec. 10 through Thursday, Dec. 13 at the Masonic Lodge, 1711 Sunset Cliffs Blvd., sorting, wrapping, assembling — and eventually delivering (Saturday, Dec. 15) — the care packages to 80-100 seniors and families in need.
The drive is sponsored by the OB Town Council and chaired this year by Nicole Ueno at OB MainStreet Association.
"We've been having this holiday drive for many years now, and its effects on the people who receive the care packages is so very heartwarming," Ueno told Point Loma-OB Monthly. "With the funds raised from the Pancake Breakfast, Restaurant Walk, and OB Auction, we also buy fresh fruits and vegetables, milk, eggs, and other perishable foods to add to the packages."
Ueno said care-package recipients are identified through schools, churches and service agencies, and there is an application form available on the OB Town Council website at obtowncouncil.org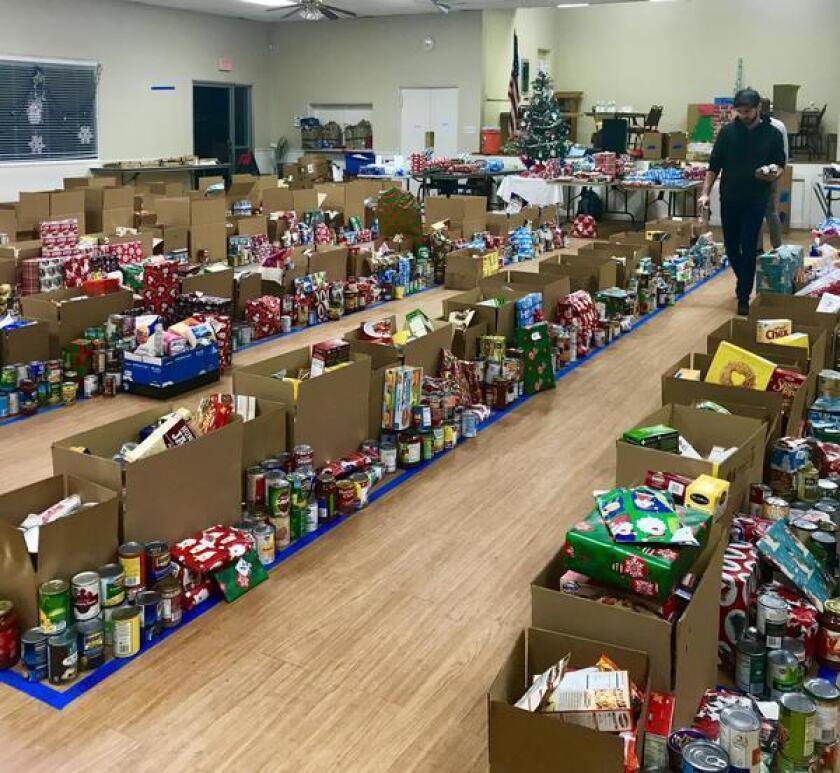 If, amid your own bustling holiday plans, you'd like to get into the community spirit and donate some food, toys, time or cash to this effort, look for the drop-off bins around town or contact the OB Town Council at info@obtowncouncil.org
— Editor Susan DeMaggio can be reached at (858) 875-5950 or e-mail: editor@lajollalight.com
---