Don't-miss community events coming up!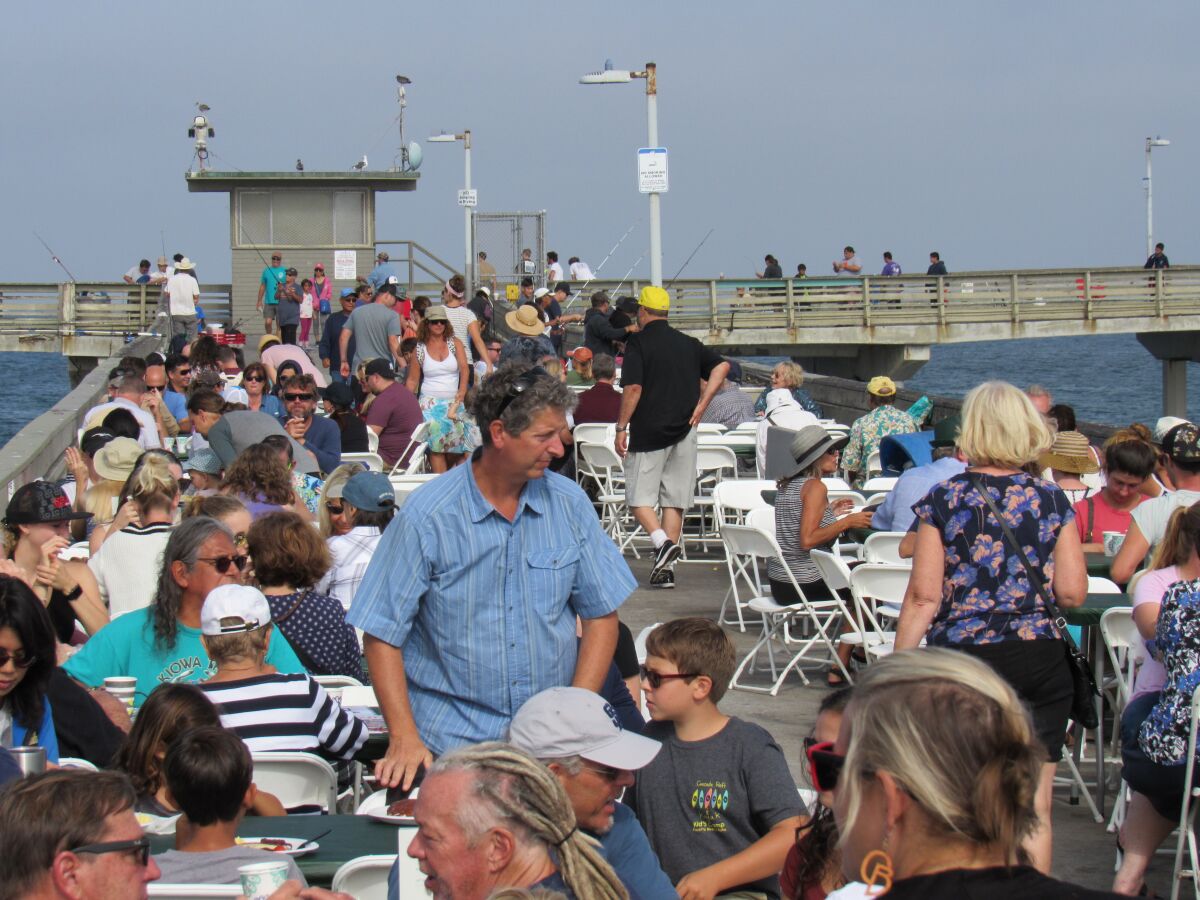 EDITOR'S NOTEBOOK:
Two HUGE fundraisers are on the horizon for Peninsula residents — the 21st annual Ocean Beach Town Council's Pier Pancake Breakfast, Saturday, Sept. 21 and the Point Loma Association's annual dinner (Halloween-themed) "A Wicked Affair, Come If You Dare," Wednesday, Oct. 30.
• The pancake party is a tradition that kicks off the fundraising season for the OB Food & Toy Drive and all of the Town Council-sponsored holiday happenings. Proceeds will be used to help 100 OB families and seniors in need this year. The event runs 7:30 a.m. to noon, Sept. 21 along the pier at the foot of Niagara Avenue, with tickets $12 for adults and $6 for children, online at pierpancakes.com or at the pier entrance that morning.
FYI: The Town Council asks guests to bring their own reusable plates, cups and cutlery, if possible, to show that OBciens care about their beaches and the environment.
• PLA's dinner party, 5-9 p.m. Oct. 30 at Kona Kai Resort & Spa, 1551 Shelter Island Drive, will include a no-host reception for mixing and mingling, live and silent auctions, dinner with Champagne and wine, plus an update on Peninsula developments that culminates in the presentation of the Lighthouse Award, to someone who has gone above and beyond to support the community. Proceeds help pay for the public works completed by PLA. Tickets are $100 at (619) 736-1752 or bit.ly/wickedaffair
• Another auspicious date to note is Monday, Aug. 26 when the school bells will be ringing to mark the end of summer vacation for thousands of Peninsula families. With school buses back in gear, traffic patterns will change, so consider this a reminder to slow down and watch for wee ones crossing!
There's been a lot of construction work on school campuses this summer. We'll provide an update on all the changes in our October issue.
—Susan DeMaggio can be reached at editor@lajollalight.com or (858) 875-5950.