Q&A with Andrea Schlageter, Chair of the Ocean Beach Planning Board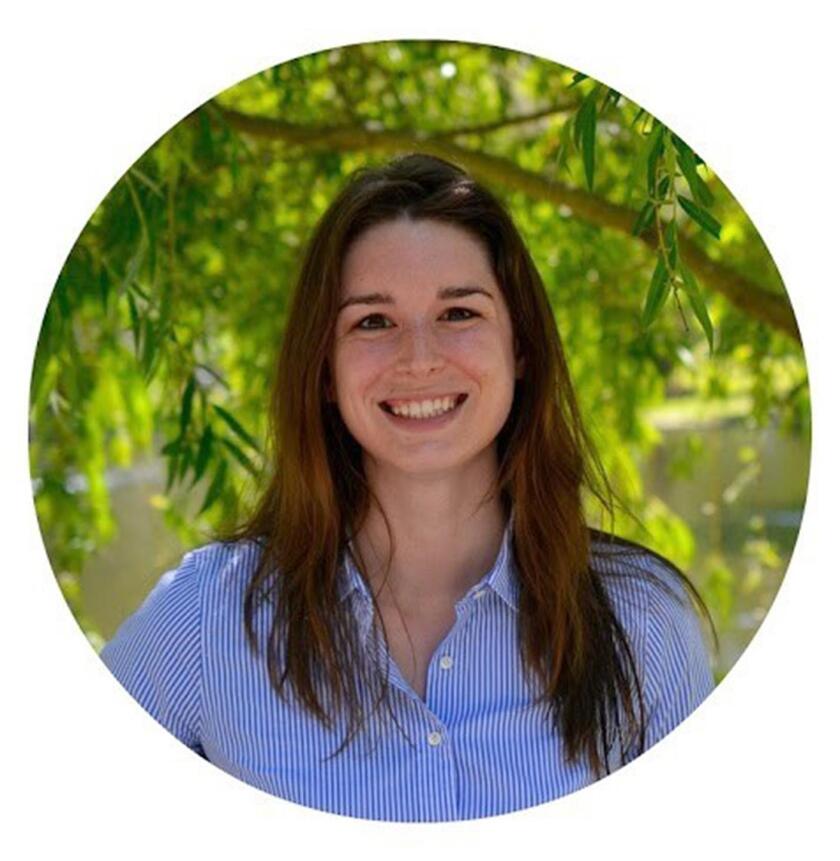 Q: Where did you grow up?
A: I was born at Scripps and then I lived over on Loring Street, in Mt. Soledad, until kindergarten, and then we moved here.
Q: Do you live in OB now?
A: I do, I live in my mom's house and she lives in Tahoe, so I'm like the landlord.
Q: What do you do for a living?
A: I do some contract researching and some jobs here and there. I really don't have a steady career. I used to do sales in Boston.
Q: Are you married? Do you have kids?
A: No. Boyfriends are like puppies and I'd much rather have a puppy.
Q: Please provide a history of your involvement in OB governance.
A: I was looking for something to do to occupy my time, and then — it's so funny — I read something either on The Voice or The Reader about the Planning Board helping one of the marijuana-testing facilities in OB stay in OB because the City Council is trying to push all marijuana businesses out of anywhere.
This one was just a testing facility, so the Planning Board wrote a letter in support of it and got the facility grandfathered in.
I was like, that's so cool! They actually affected change! So I just went to a meeting and then ran for the board and here I am. And we've been able to do a lot more things since then, too.
Q: If you could wave a magic wand and make a wish for OB come true, the wish would be …
A: Either getting all the short-term rentals out of town or just making everyone pick up their dog poop.
Q: What's your favorite thing about living in OB?
A: The food and the friendly nature of everything ... I mean, goodness gracious, we have the best octopus tacos, amazing sushi at Sapparo and The Joint, the poke place is great, too. You literally never have to leave OB, that's what I like most about it.
Q: What's your top priority for OB improvement?
A: We have to put such a pause on the AirBnb thing, so right now I'm just making sure that all the coastal staircases get built (or repaired) before we all die.
Q: What's one thing you want people to know about the Planning Board?
A: That we actually do have a voice to the City. So if you want something done, please come to our meetings — or join and run for a board seat! We more than likely can get things done, or at least talk to our City Council member about them. We're the first line in the community and we have direct representation to the Council at all of our meetings. So you're not just alone, you don't have to yell into the void. You can yell at me.
Q: Do you have a favorite spot for relaxing around town?
A: You can't tell people your spots ... but it's always pick up some poke, go to the cliffs, and just watch the surfers paddle out.
Q: What college did you attend?
A: I majored in political science and international relations at Boston University.
Q: Were you always politically-minded?
A: Yeah, I used to work on a lot of campaigns; those were kind of my first jobs out of college, and during college, my internships were always campaign-focused.
Q: Do you want to stay in politics?
A: Yeah, I like it. I like affecting the world around me. We need better people, people who aren't bought off, people who actually want to participate to help and not as a career. I'm not driven by power, bribes or kick-backs, for me, it's all about seeing things going wrong and wanting to fix them. I've always wanted to fix things. I've always been solution-oriented.
---
About OB Planning Board
• Meetings are 6 p.m. first Wednesdays at the OB Rec Center, 4726 Santa Monica Ave.
• Board volunteers are 16 elected members; 2 reps from each of the 7 districts that comprise the OB Community Plan Area, plus 2 at-large reps.
• Board terms are two years, elections are held in March.
• The board is recognized by the City of San Diego as the primary advisory group for land-use and land-development issues in OB — that's 742 acres covering an area about one square mile.
• Meeting minutes and more are posted at oceanbeachplanning.org
---