IN GOOD TASTE:
Head down Bacon Street in Ocean Beach and you'll find a little slice of Kiwi culture at Raglan Public House, named after Raglan, New Zealand. The food pub is part of the San Diego-based NZ Eats family of restaurants.
"The original concept for our restaurants came from a burger joint in Queenstown, New Zealand called Fergburger," general manager Kyle Jaworski, told Point Loma -OB Monthly. "We opened up our original, Bare Back Grill in PB, 14 years ago. Raglan is a town in New Zealand with a similar vibe to OB, with a famous surf culture and home to some of the best surfing in New Zealand."
Raglan opened in February 2012, as the second restaurant in the group. "One of the owners, our original GM, and myself, have all lived in OB for a number of years and we always hoped to have the opportunity to do a project in OB," Jaworski continued. "We now have five restaurants in San Diego. Each one has some of the same menu items, but each has a unique vibe and feel, based on the culture of the neighborhood."
Raglan Public House offers organic, grass-fed beef burgers, handcrafted entrees, craft beer and unique cocktails. One of the first items on the menu is the classic New Zealand Meat Pie & Chips, which is pure comfort food made of ground beef and lamb, cheese and gravy, in a puff pastry with fatty fries. (That's what the menu says.)
You'll also find more than 20 varieties of burgers and sandwiches on the menu.
"Our goal is always to try to stand out in every area — whether it be our food, our service or fun events that we do," Jaworski added. "We try to create a great experience for all guests who choose to spend their hard-earned money at Raglan. There are a lot of choices in town and we just want to make sure that the community always understands how grateful we are for the support we've received since, literally, day one."
He said the summer season is always an active time for events. On June 1, Raglan employees participated in the Clean Streets Initiative Community Cleanup with other businesses and the Surfrider Foundation. During the OB Street Fair on June 22, Raglan sponsored the Raglan Sun Stage right out in front of the restaurant, and also participated in the Chili Cook-off for the seventh straight year. In July, they'll provide bus rides to and from the Del Mar Racetrack for "Industry Day at the Races," and a Padres game. July will also mark the return of one of the restaurant's most popular Sandwich of the Month — the OB Cheesesteak.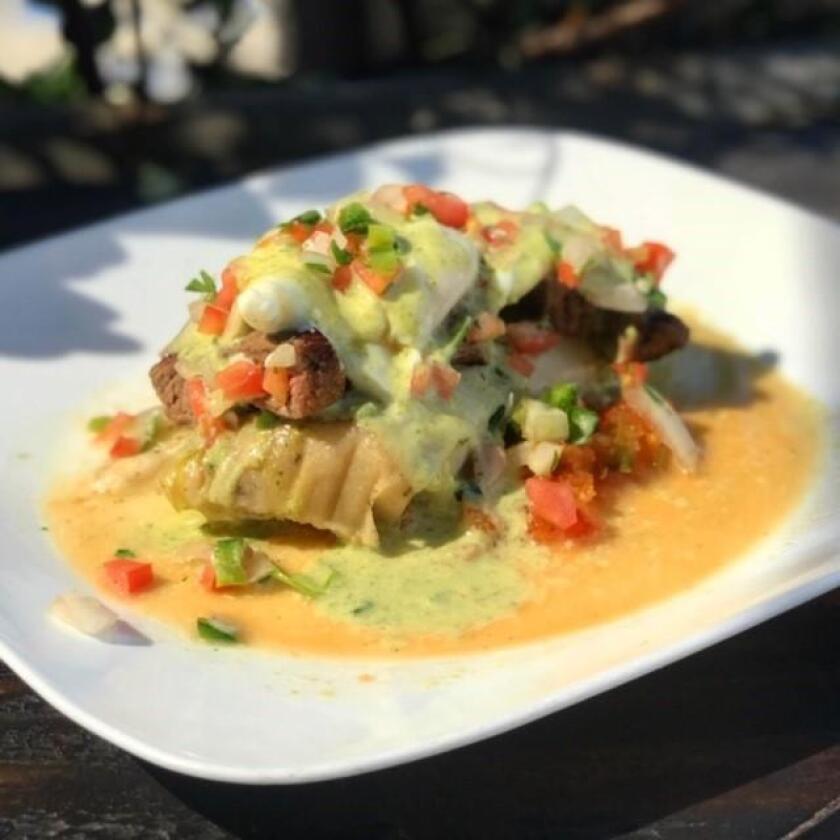 In addition to fun-filled activities, Raglan owners have held a seat on the board of the OB Mainstreet Association for six years and participate in events with the OB Town Council, Point Loma Association, Point Loma High School and many others. "We've always understood that this community is what allows us to be successful and we try to give back and get involved wherever and whenever possible," Jaworski pointed out.
He added that he really appreciates the camaraderie among Ocean Beach establishments: "Yes, we are all in competition for a slice of the same pie, so to speak, but in my interactions with other businesses, the energy and enthusiasm of realizing that what is good for OB is good for all local businesses is unique and exciting. I really do think it enhances the community. From places that have been here for 70 years, to places that have just opened, there is an amazing level of cooperation."
Raglan's customers range from 20-somethings to older adults, and families, too. Sporting wide-open windows that border the street and a cozy side deck, the space feels accessible and integrated with the OB vibe that surrounds it.
—Raglan Public House sits at 1851 Bacon St. Hours are 11 a.m. to 11 p.m, Monday-Friday; and 9 a.m. to 11 p.m. Saturday and Sunday (brunch served 9 a.m. to 1 p.m. weekends). raglanpublichouse.com
---