Our Readers Write - Point Loma/Ocean Beach residents speak out on local issues, including Navy-generated traffic; Point Loma Association poised to take on new projects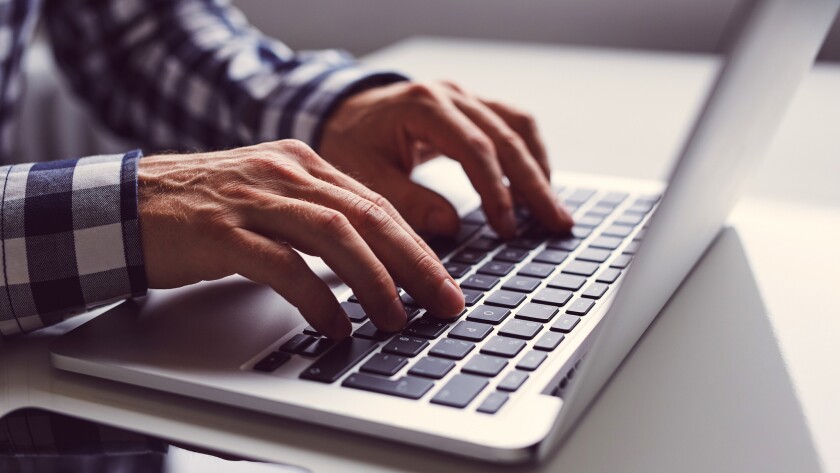 Opinion / Letters to the Editor / Our Readers Write:
Letters to the Editor from the December 2018 issue of Point Loma -OB Monthly as readers speak out on local issues:
———
Navy-generated traffic in Point Loma
I would like to respond to the letter by Scott MacLaggan in the Sept. issue of Point Loma-OB Monthly magazine. It is important for the community to take the time to express issues. I value and recognize the concerns with the volume of traffic that flows through the neighborhood onto Naval Base Point Loma (NBPL).
Please allow me to briefly address two of the comments:
1) From the letter: "The constant building by the Navy, SPAWARS, etc. of more and more office buildings at the end of Point Loma, both topside and below, has resulted in incredible traffic gridlock on Rosecrans Street and Catalina Boulevard. These office buildings could go anywhere, but are being built at the dead-end of two relatively small local streets."
• NBPL response: The base population has not drastically increased in the past decade. In fact, the population has decreased from over 13,000 personnel in1988 to its current number of under 10,000 personnel assigned to work on the Peninsula Campus. Many facilities on the Peninsula meet unique Navy requirements that cannot easily be reproduced elsewhere.
2) From the letter: "Today there are no rideshare nor commuter programs in place that I'm aware of."
• NBPL response: Department of Defense has a Transposition Incentive Program (TIP) providing resources allowing Navy personnel use of alternative modes of transportation such as transit, vanpools, trolley, etc. In addition, NBPL consistently coordinates with SANDAG iCommute program to educate personnel on benefits of rideshare programs. NBPL is recognized as a Gold Tier participant by SANDAG for its efforts to promote use of alternative modes of transportation to reduce traffic congestion.
NBPL is exploring the possibility of regionally funded shuttles or express buses from Old Town Transit Center to Subase with the Metropolitan Transit System.
NBPL is committed to being a good neighbor with the local community, working with independent commands residing at the base to reduce base-generated traffic and will continue to work diligently with various federal and local agencies to meet this goal.
B.W. Dickson, Captain U.S. Navy, Commanding Officer
———
Building does a wry about-face
It is so ironical that 5041 Newport Ave., is now OB Brewery. It used to be one of the branches of San Diego Youth & Community Services, a nonprofit social service organization. I worked there from the late 1980s to the late '90s, where we had a walk-in emergency service for the homeless. Many of them were alcoholics looking for help to get sober. So you can see how the "Blondes on Beers at OB Brewery" article in last month's issue kind of blew my mind. Changed days!
Val Gilhooly
———
Point Loma Association poised to take on new projects in 2018
The annual Point Loma Association Dinner Party was held Oct. 16 at Kona Kai Resort & Spa. It was a fun evening with great food, wine and Champagne, and our only fundraiser of the year, with the proceeds used to help keep our all-volunteer organization going! The theme was "The Future's So Bright Ya Gotta Wear Shades."
At the event, we honored San Diego County Supervisor Ron Roberts (termed out the end of this year) with a Community Champion Award for all he has done in the past 30-plus years, both on San Diego City Council and County Board. We presented our Lighthouse Award to the Point Loma Optimist Club for its 50-plus years of serving our youth and promoting patriotism. (They put out flags along Rosecrans Street each Sunday and on holidays.)
Clark Anthony Burlingame, pointloma.org
———
Forgive this editor's boast, but ...
I'm using this space to let Point Loma-OB Monthly readers know that for being a newbie, this magazine earned two San Diego Press Club awards at the 45th annual Excellence in Journalism ceremonies, held Oct. 30 at the Jacobs Center in San Diego.
Contributors Ashley Mackin-Solomon and Crystal Hoyt took second place for food writing with their light-hearted "Blondes on Beers" column, and reporter Arcelia Martin won a second place for her profile on Ms. Dottie of OB Hardware store fame.
With this, just our eighth issue, we recommit to providing local news and information to Peninsula residents and warmly invite you all to help us by passing along story ideas, news briefs and calendar items.
Susan DeMaggio, editor of Point Loma-OB Monthly
(858) 875-5950, editor@lajollalight.com
———
What's on YOUR mind?
• Letters published in Point Loma-OB Monthly express views from readers in regard to community issues. To share your thoughts in this public forum, e-mail them with your name and city of residence to editor@lajollalight.com or mail them to Susan DeMaggio, Editor 565 Pearl St., Suite 300, La Jolla, CA 92037. Letters reflect the writers' opinions and not necessarily those of the newspaper staff or publisher.
---