The Scene: Celebrating the launch of the World Avocado Regatta in Point Loma
THE SCENE:
One might not expect ice cream, fresh fish and tequila to all be deliciously enhanced by the same ingredient, but as it turns out, avocados do just that.
An estimated 100-125 guests attended the "Avocados Around the World" party Saturday evening, July 13 at the San Diego Yacht Club, held in honor of the first ever World Avocado Regatta. Avocados were used to make frosting-dipped biscotti, creamy ice cream, gelato and perfectly balanced margaritas, or were filled and overflowing with white tuna ceviche.
This avocado-themed party was hosted in the midst of two days of competitive sailing over the weekend of July 13-14, with a total of nine races on the San Diego Bay. The regatta, hosted by the World Avocado Organization in partnership with the SDYC, kicked off with a Welcome Reception Friday, July 12 and continued through the World Avocado Cup Awards Sunday evening.
The weekend-long event was designed to highlight the global origins of the green superfood with 10 boats representing the world's participating avocado-producing countries. The teams raced SDYC's J/22 sailboats featuring custom sails and spinnakers bearing country flags and logos of the avocado producer organizations from Peru, California (representing the U.S.), South Africa, Colombia, Spain, Portugal, Tanzania, Zimbabwe and Mozambique.
First place, the coveted sterling silver World Avocado Cup, went to SDYC's Nico Landauer and skipper of the Avocados from Peru sailboat, along with his crew, the "Peruvian Brothers," Giuseppe and Mario Lanzone.
"It was an outstanding weekend — from the opening reception, to the competitive racing and the closing award reception at the SDYC. We were thrilled to combine our love of avocados with our love of the ocean in this picture-perfect inaugural event," added Xavier Equihua, president/CEO of WAO. —worldavocadocup.com
___
Avocado Margarita
• 2 ounce silver tequila
• 1/2 ounce Cointreau
• 1/2 ounce orange juice
• 1 ounce pineapple juice
• 1 ounce fresh lime juice
• 1/2 ounce agave
• 1.5 ounce avocado cucumber puree
—Created by Sarah Picha, Catering & Events Coordinator, and Cesar Hernandez at the San Diego Yacht Club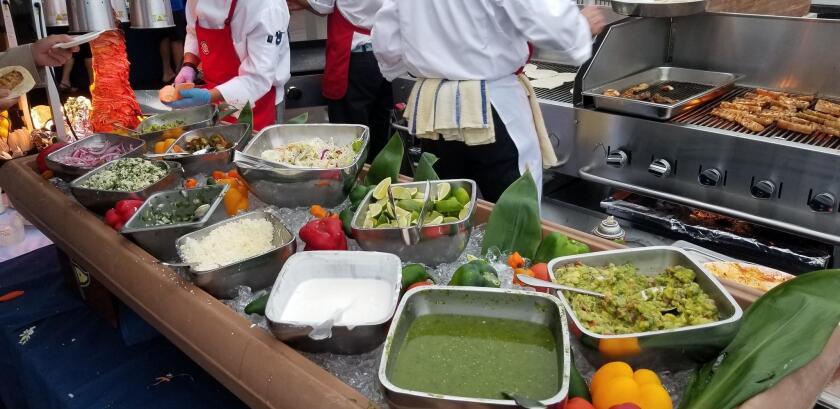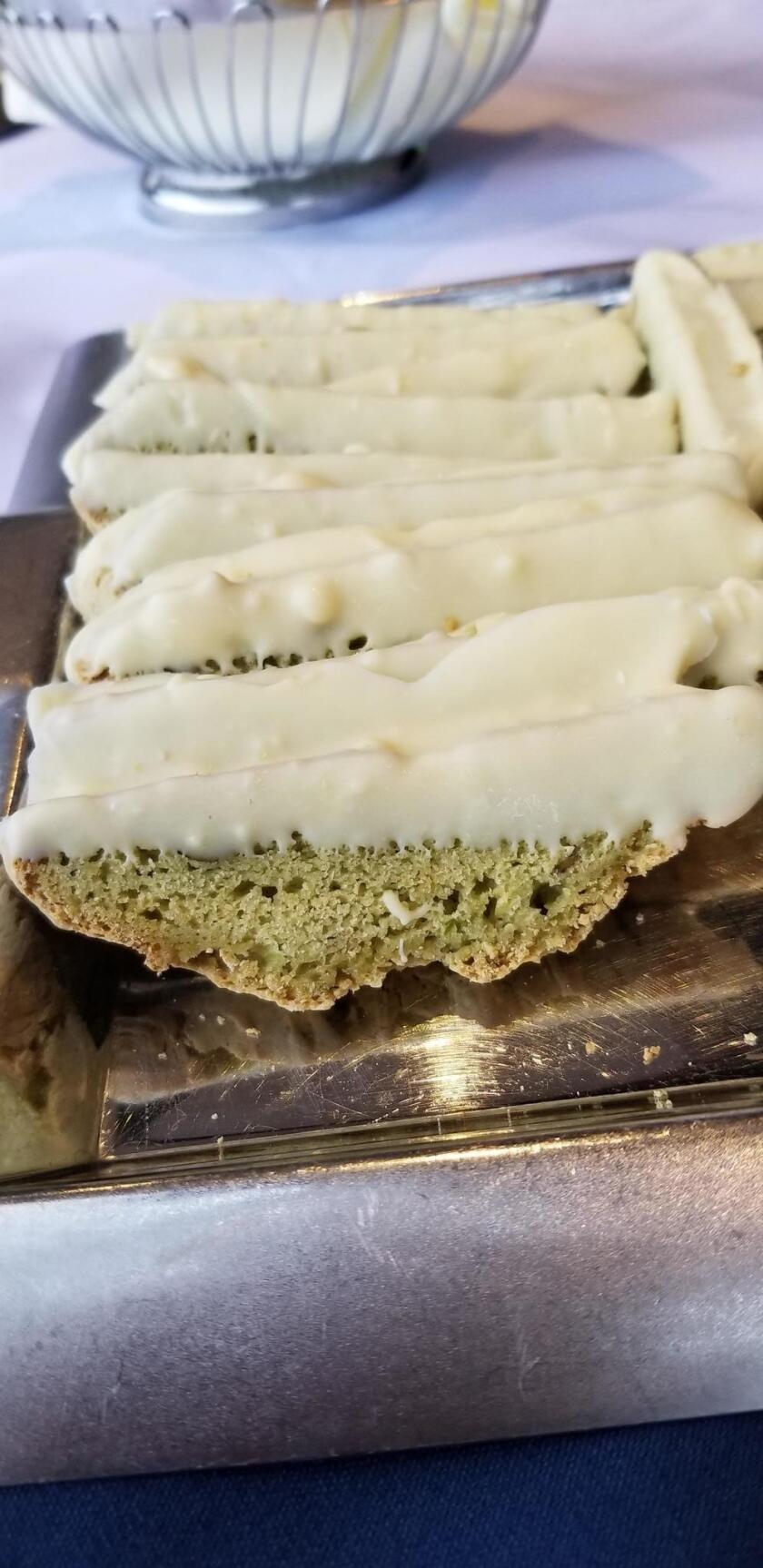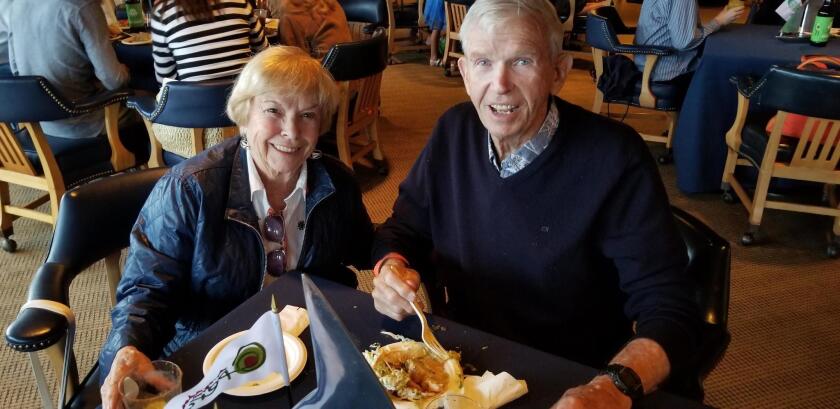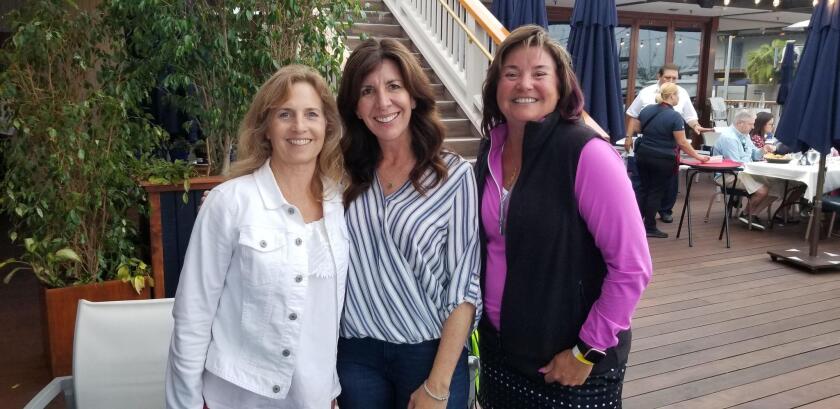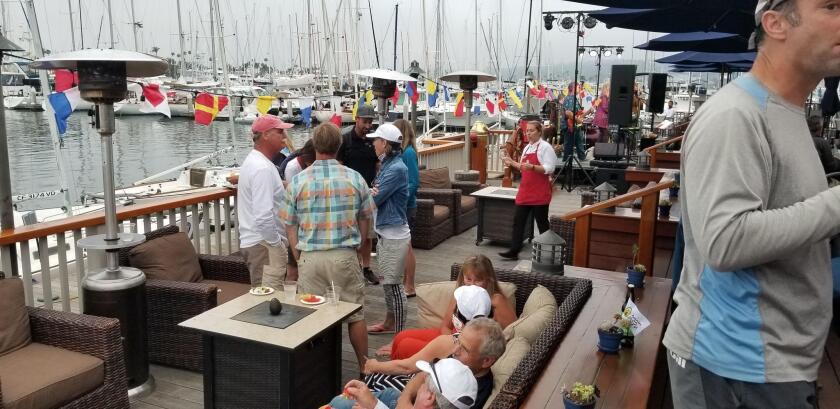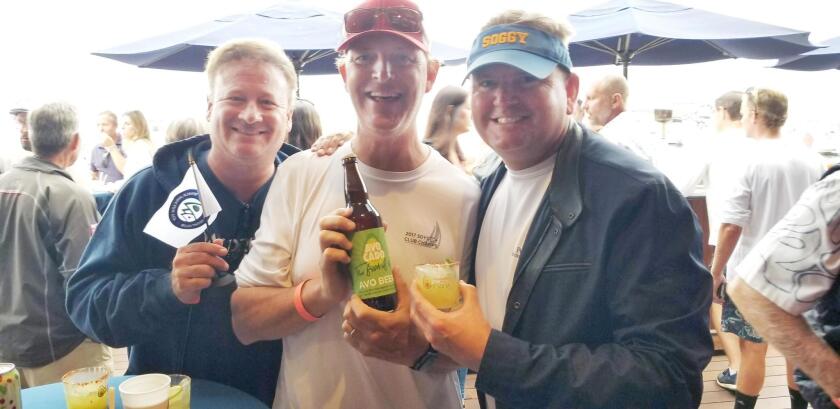 ---