Ocean Beach Planners pick CIP projects, scooter corral sites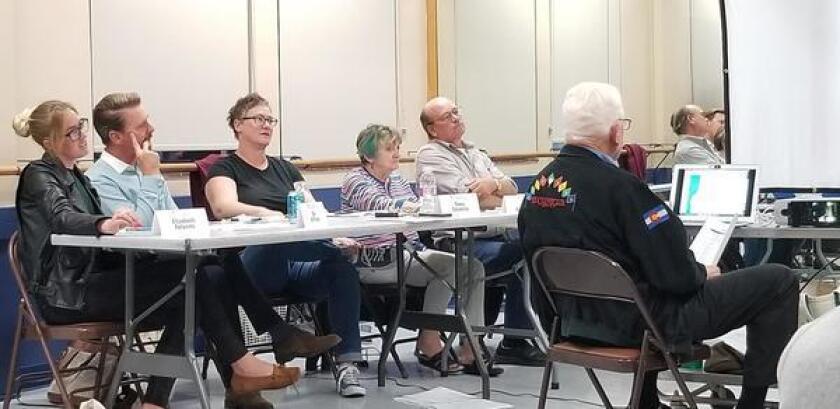 At the June 5 Ocean Beach Planning Board meeting at the Rec Center, Capital Improvement Program (CIP) project proposals and the placement of scooter corrals were discussed. CIP projects are City-funded and intended to enhance the overall quality of life in the community. These projects extend far past maintenance work and are required to cost more than $100,000 to be accepted by the City.
After community comments and board discussion, the OBPB voted unanimous approval of this CIP project list:
1) Remodel the OB Rec Center (add air-conditioning, update meeting rooms, technology)
2) Install permanent storm drainage and pumping system
3) Additional beach parking at Robb Field
4) Repair the staircase leading up to the street from the Salt Water Pool
5) Install a Visitors Center at the foot of OB Pier
6) Add more parking at Dusty Rhodes Park.
Scooter corrals
The City has proposed possible locations for dockless vehicle corrals and is taking community feedback on those sites. OBPB vice chair Kevin Hastings explained that the corrals will not take up parking spaces because most of the proposed sites are in (non-emergency) red zones. He opined that the locations make sense: "I was expecting to be really annoyed, but they're actually sensible spots."
The corrals are where the dockless vehicle companies will keep their machines, but users are not mandated to return them to the corrals. However, it was suggested that enticements be offered so users will return scooters to appropriate locations.
Hastings asked that no corrals be put along Sunset Cliffs Blvd., as the street is "way too busy; it's dangerous, it's not the place for a tourist to be figuring out how to work a scooter."
After comments and board discussion, Hastings made the passing motion to write a letter recommending the placement of the corrals with the following restrictions: 1) reduce the quantity in residential streets, 2) have geofencing for Farmers Market and street sweeping days, 3) no corrals on Sunset Cliffs Boulevard for safety purposes, 4) provide notice for adjacent property owners and residents, and 5) have the final list reviewed by a safety engineer.
---