Local News Briefs: Red Cross preparedness tips; Free weekend hikes with Canyoneers; Dog microchips ahoy! and more newsworthy items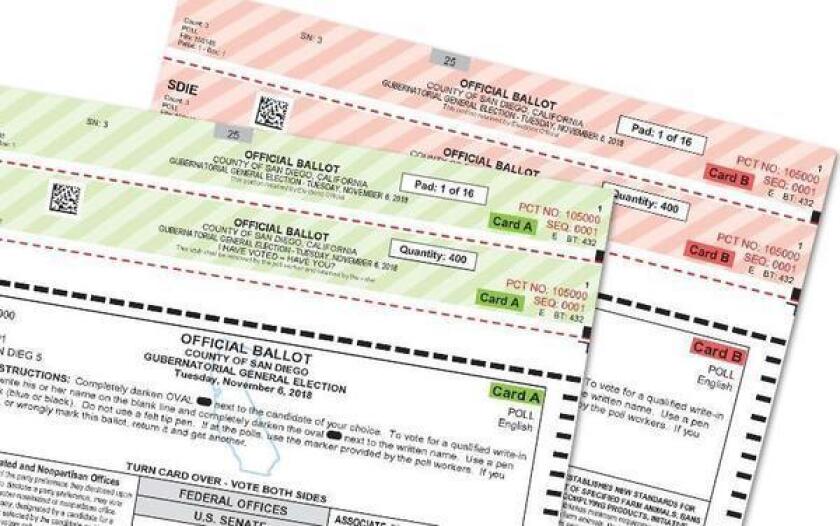 Red Cross website has preparedness tips
In light of National Preparedness Month, the American Red Cross of San Diego/Imperial Counties marks another year of the Prepare San Diego regional resiliency initiative.
Individuals can find several resources on the PrepareSanDiego.org website, which has step-by-step preparedness information with downloadable checklists to build homemade emergency kits and links to buy ready-made kits. There are easily accessed guidelines for making a family disaster plan and information on how to be prepared for and respond to potential emergencies that could happen in this region.
"In the case of a large-scale disaster, it could take up to 72 hours for help to arrive, so being prepared to take care of yourself and your family is a must. We're asking people to have a disaster kit, make a plan, and stay informed during a disaster," said Sean Mahoney, Regional Red Cross CEO.
Free weekend hikes with Canyoneers
The new Canyoneer hiking season is underway with more than 75 free hikes scheduled now through June 2019. Hikes are offered on weekends — with a few midday hikes on select dates — and cover diverse terrain, ranging from the coast to the Anza-Borrego Desert State Park, and from the Tijuana Estuary to Palomar Mountain.
Canyoneers are citizen scientists and volunteers who've had comprehensive training by The NAT museum experts on the natural history of the region. Canyoneers have provided free, guided tours in San Diego County since 1973. The hike schedule and interactive map are online at sdnat.org/canyoneers
In addition to the public hikes, students can get outside the classroom to learn about habitats and ecosystems through Canyoneer-led hikes offered to schools. These are available to grades 2-12, and are one of the many environmental education programs offered by The Nat. To book a classroom hike, call (619) 255-0349, or visit sdnat.org/schoolnaturehikes
Dog microchips ahoy!
The San Diego Humane Society is microchipping San Diego dogs for free during Saturdays in October. The promotion comes in advance of Halloween, when shelters typically see a substantial increase in lost dogs due to creepy costumes and opening doors for trick-or-treaters.
"We're offering free microchips so people can protect their pets and reunite with them faster should they become lost," says Beau Archer, VP of animal welfare for San Diego Humane Society.
Dogs will be chipped 8-10 a.m. Saturdays at the Humane Society's San Diego Campus, 5500 Gaines St. No appointments will be taken, and the Humane Society recommends arriving early, since supplies may not last. For more info, visit https://bit.ly/2xBv1nW
October/November best months for a flu shot
Flu season typically peaks between December and February, but significant activity can occur as late as May. The Centers for Disease Control and Prevention (CDC) recently recommended people get their vaccines for the 2018-19 flu season by the end of October or beginning of November before the flu begins spreading in your community.
It takes about two weeks after vaccination for antibodies that protect against flu to develop in the body. Getting vaccinated later, however, can still be beneficial and vaccination should continue to be offered throughout flu season, even into January or later.
While how well the vaccine works can vary, the benefits from vaccination are well documented. Studies show flu vaccination can reduce flu illnesses, doctors visits, missed work and school, as well as prevent flu-related hospitalizations and deaths. The CDC recommends an annual flu vaccine for everyone six months and older. The flu vaccine is available as a shot and as a nasal spray.
Most health insurance plans cover the cost of recommended vaccines. You can also visit vaccinefinder.org to find the nearest location to get vaccinated. In San Diego, you can walk into an immunization clinic or call 1 (866) 358-2966 for more information. —Paul Downey, CEO of Serving Seniors
DMV: Unofficial websites charging fees
The California Department of Motor Vehicles (DMV) is warning the public about websites that are charging customers to complete the electronic driver license and ID card application, for DMV appointments and for other online transactions. The department received reports of websites charging customers a fee to complete the new online driver license application.
The DMV reminds Californians that there are no additional fees to complete the electronic application or any online services. Also, there is only one official website for conducting business with the DMV: dmv.ca.gov To avoid paying unnecessary fees, only conduct online transactions on this official website.
If a customer believes they have encountered a fraudulent website, e-mail DMV's Investigations Division at ReportFraud@dmv.ca.gov
• Have a local news tip?
E-mail the details (and include a related photo, if possible) to editor Susan DeMaggio at editor@lajollalight.com or call (858) 875-5950.
---