Plaque touting old Roseville Hotel dedicated at Bellamar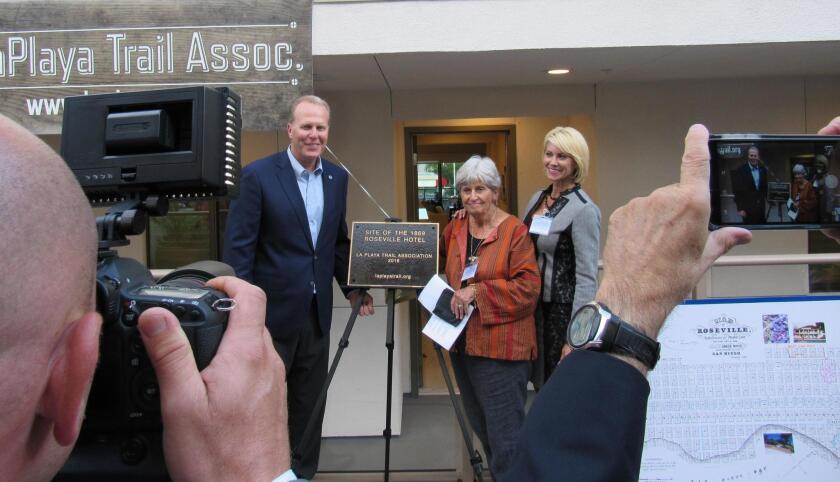 Most Point Lomans know their backstory well: "Here Louis Rose founded Roseville in 1869."
There's an old map and an old plaque that proves it (see photos). The map reveals that 149 years ago, Rose spent $82 for 325 acres on the peninsula and set about creating a port town. The plaque was fixed to a giant eucalyptus tree, but removed in the 1950s when the tree was cut down to widen Rosecrans Street.
Among Rose's many lucrative enterprises in town, was the Roseville Hotel, which the La Playa Trail Association pins to Byron Street at Rosecrans. The site is now home to the new Bellamar housing complex at 3025 Byron St., whose opening has renewed energy and prosperity in "downtown" Point Loma .
To commemorate the site's history, La Playa Trail Association had a plaque created in honor of the old hotel, which it hopes to eventually install on the front of the Bellamar. When the plaque was completed, association members invited San Diego Mayor Kevin Faulconer and District 2 City Council member Lorie Zapf to preside over its dedication, Oct. 9, at Bellamar.
Mayor Faulconer, himself a Point Loman, told those gathered: "Point Loma is the story of California; it has a rich history and we treasure it." He noted that its first inhabitants were the Kumeyaay Native American people, and then reminded everyone that San Diego itself will be 250 years old next year.
In the Wikipedia account of America's Finest City's start: "In May 1769, Gaspar de Portolà established the Fort Presidio of San Diego on a hill near the San Diego River. It was the first settlement by Europeans in what is now the state of California. In July of the same year, Mission San Diego de Alcalá was founded by Franciscan friars under Fr. Junipero Serra.
"The original town of San Diego sat at the foot of Presidio Hill, in the area that is now Old Town. The location was not ideal, being several miles away from navigable water. Imported goods and exports (primarily tallow and hides) had to be carried over the La Playa Trail to the anchorages in Point Loma."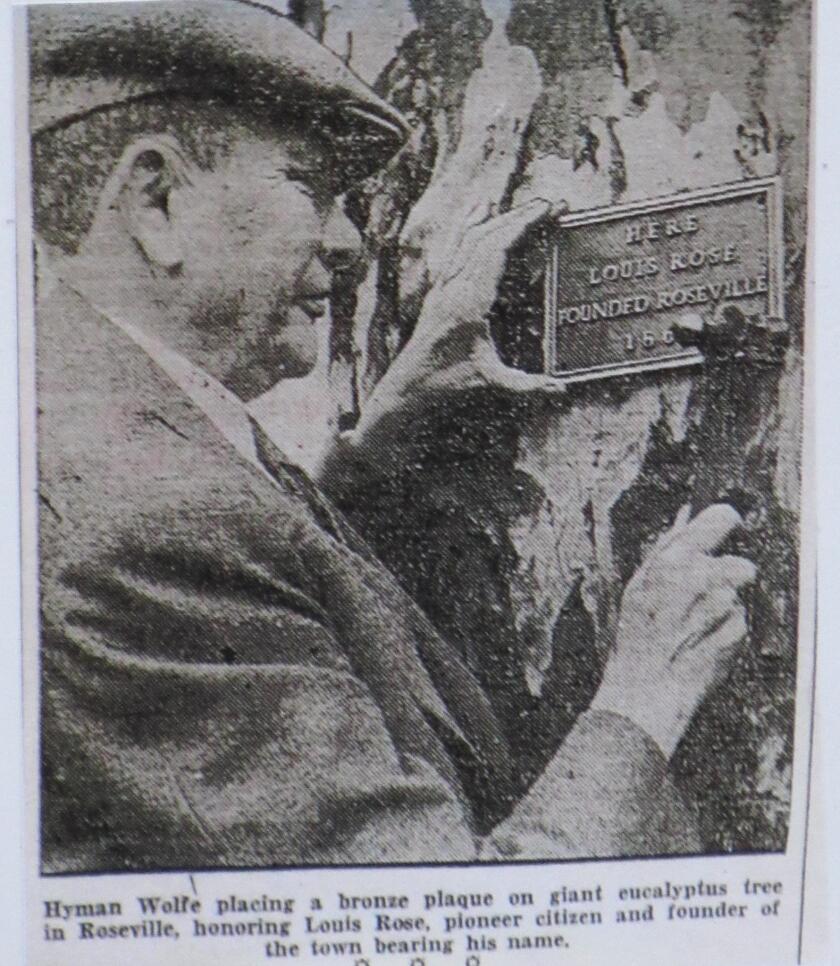 ---