With San Diego Unified starting school year online, local demand for tutoring services rises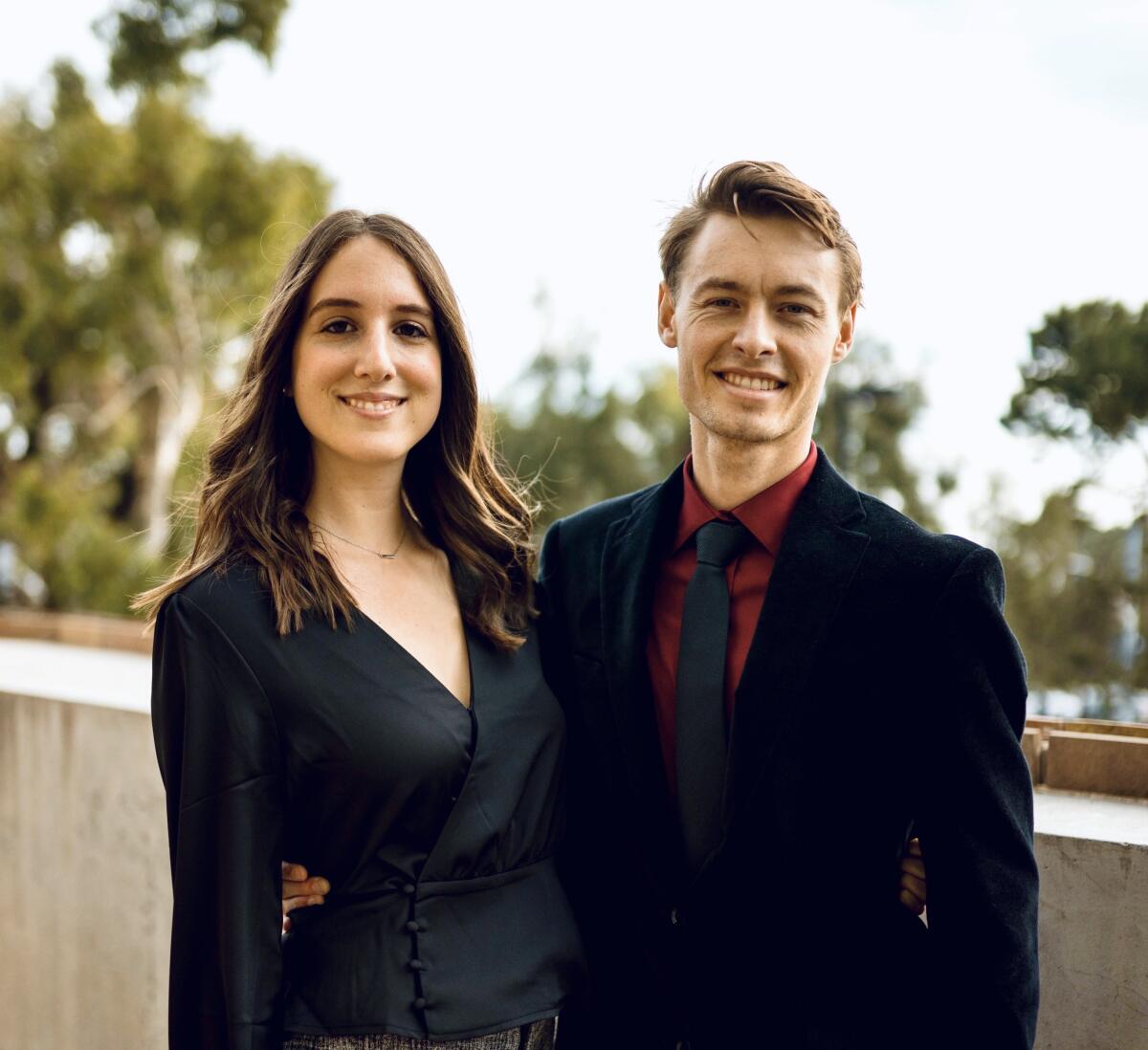 Educational services such as Spark Tutors, Tutors and Friends and Day Prep adapt to increased inquiries, including interest in the 'learning pod' trend.
In June, many Point Loma and Ocean Beach students and parents were expecting the option to return to classrooms for the 2020-21 school year. But now that is in doubt.
On July 13, the San Diego Unified School District, which includes the Point Loma Cluster of nine schools, announced that it would begin the school year Aug. 31 with distance learning, reversing its previous plan to offer in-person, online and "hybrid" options. Four days later, Gov. Gavin Newsom issued an order banning in-person classes in many California counties, including San Diego County, until spiking coronavirus cases subside and meet state criteria.
Then San Diego Unified announced new and stricter reopening standards Aug. 10 that could keep children off campuses for months.
The decision to continue online learning for the foreseeable future has led to concern and anxiety for many San Diego families, as well as increased demand for local tutoring and other educational services.
Lola Objois founded Spark Tutors in 2016, and her original one-woman operation is now a five-person team. Since Spark Tutors specializes in advanced math and sciences, about 80 percent of her students are in high school. Most clients attend Point Loma and La Jolla high schools, as well as a few private institutions.
Objois said that before the coronavirus pandemic, 95 percent of her business was one-on-one tutoring. Services, both in-home and online, ranged from subject-specific sessions to AP, SAT and ACT prep.
When schools shut down campuses in the spring, many of her clients paused their services while they adjusted to the school district's new format, along with the news that standardized testing would be canceled.
But once the school year ended, Objois said it was her busiest summer yet. With her "summer prep" students, she reviewed the material taught in schools from April to June and introduced some core concepts for the next academic year.
"During the summer — after the dust had settled a little bit — I think a lot of the parents realized that their student hadn't learned everything that they were supposed to learn during the school year ... and I think a lot of the parents were worried they would start the next academic year behind," Objois said.
Objois estimates she has 50 percent more demand compared with this time last year and that inquiries continue to increase, including requests for "learning pods," or small groups of students who meet in person and are often led by a hired tutor.
Spark Tutors' newly launched learning pod service is priced from $18 to $45 per student per hour. The cost depends on the grade level and number of students in each pod; the maximum pod size is five students.
In April, Spark Tutors fully transitioned all of its services online via Zoom, which Objois said works well among the high school crowd. However, with an increasing number of requests from parents to teach younger students, she plans to offer in-home services for elementary grade levels for the upcoming school year.
"I'm not exactly sure what we will be doing for the middle school students. I think at that age it really depends on the students — I know there are some sixth-graders out there that are totally fine on Zoom and that there are some eighth-grade students out there that need someone there [in person]," Objois said.
Spark Tutors is still figuring out logistics for in-home services due to ever-changing coronavirus rules and safety regulations, she said.
Tutors and Friends is run by husband and wife Alex and Sarah Stein. After tutoring for six years, the Point Loma natives — both of whom have attended Point Loma elementary, middle and high schools, as well as UC San Diego — incorporated the business in January. Alex Stein is a 2018 UCSD graduate, and Sarah Stein is pursuing a degree there, with plans to graduate in 2021.
Their operation is still relatively small, with two additional active tutors along with the Steins.
Before the coronavirus shutdown, the bulk of Tutors and Friends' clients were Point Loma-area high school students seeking one-on-one instruction in math and science. Tutors and Friends also offered an ACT/SAT Boot Camp and a Science Adventure Camp.
Though the Steins had to cancel the annual summer camps due to the virus, Sarah Stein said the demand for individual tutoring sessions rose as distance learning started in April.
"I would say [our service] is not geared toward high school students solely anymore; now it's very spread out between all age groups, including elementary," she said, adding that the demand is still concentrated in the Point Loma area.
The Steins initially wanted to stick to online-only services and weren't comfortable with meeting clients in person. However, they found that most families were not willing to pay for online tutoring in conjunction with the distance learning provided by their schools.
"If we were going to stay in business ... we had to adjust with the demand, and the demand is in person, unfortunately," Sarah said. "I don't think that's going to last. I think people are going to realize that it's not the best option and that they'll quickly change their minds. But right now it's either we forfeit the business and do something totally different, or we meet the demand."
Tutors and Friends will start offering single-student and group tutoring lessons Aug. 31, priced per hour. Like Objois, Tutors and Friends is still working out the logistics of in-home lessons and pods to ensure safe teaching environments.
Tutoring services such as Spark Tutors and Tutors and Friends are meant to be a supplement for schools, not a substitute. Families who are seeking some sort of substitute are turning to places such as the educational service Day Prep, which offers a variety of services, including one-on-one tutoring and multigrade at-home pods.
Day Prep, largely serving area coastal communities, is "an accredited program that ticks the compulsory education box in California," said Head of School Cara Day. Four of her five children are now grown, but her 10-year-old will be attending Day Prep in the fall.
"The families can stay enrolled if they want in their [current] school so that those public schools can continue to get their funding, but truly they're engaging in our methods and our teachers, who are highly specialized and trained," Day said. She described the instruction as experiential and project-based.
Day Prep has five buildings in La Jolla with a total of 16 private classrooms. Each is set up in pod format, with a 1:6 teacher-to-student ratio. There are morning (9 a.m. to noon) and afternoon (12:15 to 3:15 p.m.) instruction options, for a total of 32 available sessions. Fifteen hours of weekly in-person instruction come with a $10,000 annual price tag.
Day said she and her team receive more than 100 inquiries a day and have been working around the clock since March 15.