Point Loma sisters launch COVID-19 safety training course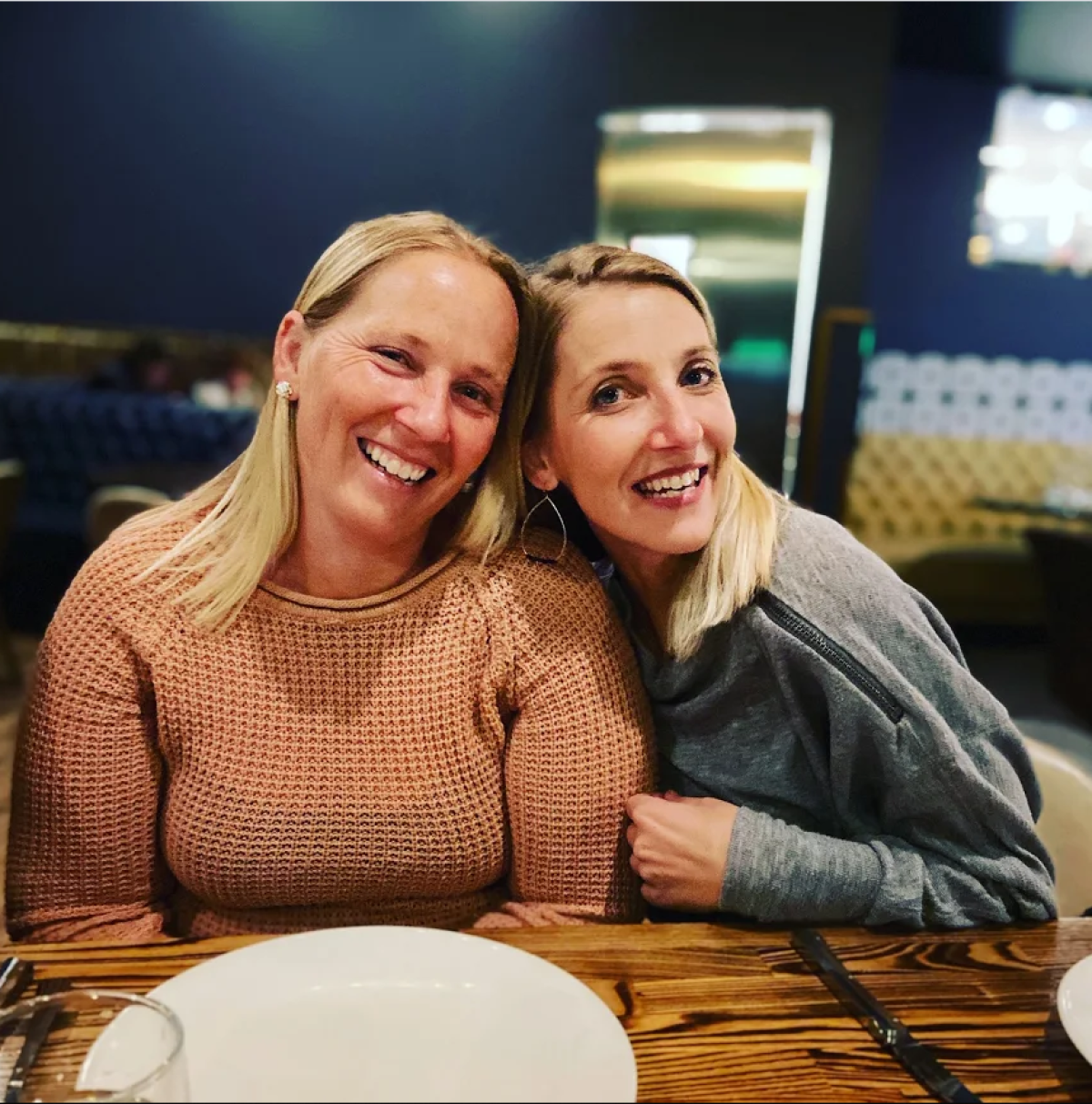 More than 300 people have completed the course, which was created with small businesses in mind.
Small businesses are close to the hearts of Heather Bendinelli and Kristi Melick, sisters who live in Point Loma.
"Those small businesses create the culture within a community," said Melick, a fifth-grade teacher who moved to San Diego from Oakland a few months ago. "If you come to Point Loma, it has a certain culture; if you go to Ocean Beach, it has a certain culture. And that [culture] is set up by people and it's continued on through the small businesses and how they treat people, how they present their shops, how they treat their customers."
One of those small businesses belongs to Bendinelli. In addition to serving as director of employee relations and compliance at San Diego State University, she helps run a tattoo removal business based in Northern California.
Once COVID-19 hit, Bendinelli and other small-business owners "were thrown lists and lists of compliances we needed to do," she said.
Bendinelli said that when she began to research COVID-19 guidelines for her own business, she realized there wasn't much guidance about how to train employees on safety measures. Since she is an employment attorney, she saw an opportunity to help other small businesses that were struggling to make sense of the new restrictions and requirements. She decided to synthesize the overwhelming amount of information and present it in an approachable format for other employers.
At the time, Bendinelli was working with Melick on a project to develop an online sexual harassment training course for small businesses. But when the pandemic struck, they decided to pivot and focus on creating COVID-19 safety training.
"I thought, 'Gosh, this could be a good way to bring something affordable for small businesses,'" Bendinelli said. "[Melick] had a passion for it, too, so we just thought it would be fun to do together — like why not? It's a lot more fun to work together than it is on your own, and you get a lot of synergy from that."
Melick's background — which includes teaching students, coaching other teachers and constantly learning different technologies and platforms — is coupled with Bendinelli's expertise in employee compliance and employment law.
"As an employment attorney, [Bendinelli] is well-versed in what small businesses may come across with their employees and the questions they may have or the ways that they need to protect their employees and themselves from exposure," Melick said.
"[Melick] is a teacher, so she brings a perspective that's different than mine ... she knows what [the employee] needs to know as the end result of [the training]," Bendinelli said. "So it was a good match and we decided to give it a try."
The sisters' complementary talents led to the creation of Small Business Employee Training. The course is 30 minutes long and costs $7 per employee. Bendinelli said the training information is based on the May 2020 guidelines from the Centers for Disease Control and Prevention.
"We wanted to create something that was user-friendly, that was affordable and that small businesses could give to their employees to assure them that they are COVID-safe … and then move on and run their business," Melick said.
"We really wanted to step in and fill that gap for people who are just trying to figure out how to get a PPP [Paycheck Protection Program] loan and how to open their business back up and haven't really thought about that employee training portion of it," Bendinelli said.
Individuals can sign up for the course on their own, but Melick said employers typically buy the training on behalf of their employees. According to Bendinelli, "a lot of the places that signed up had five or less employees."
More than 300 employees have taken the course. The number of employers that have bought it was unavailable.
Now that the COVID-19 safety course is up and running, Bendinelli and Melick are turning their attention to the sexual harassment training. That course, which is expected to launch soon, will be similar to the COVID-19 course but includes more interactive elements.
To learn more about Small Business Employee Training, visit smallbusinessemployeetraining.com.