Panga boat found ashore at Sunset Cliffs; no sign of occupants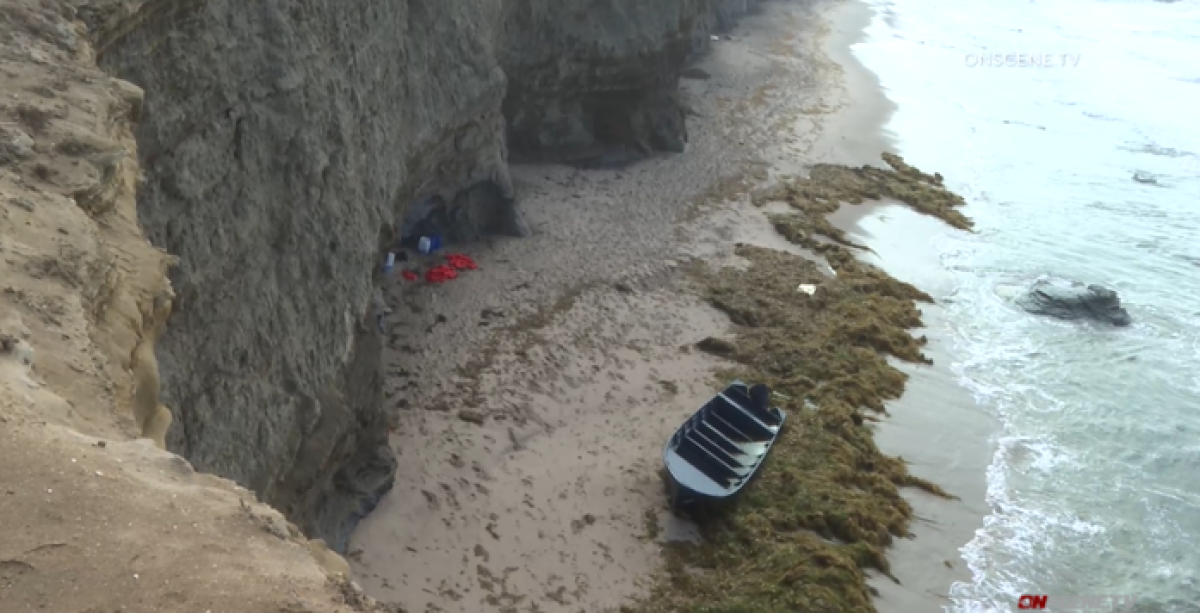 Life vests and gas cans are found on the beach near the vessel; Border Patrol says no one was found nearby.
A 20-foot boat was found early Nov. 7 by hikers near Sunset Cliffs, but no one associated with the vessel was found in the area, a Border Patrol official said.
Fifteen life jackets and 12 cans of fuel were found on the beach near the panga, a type of low-slung fishing boat, said Jeff Stephenson, a Border Patrol supervisor in San Diego. Pangas often are associated with human smuggling.
OnScene.TV reported that the boat went ashore in the dark during rough seas associated with an early-morning storm.
The boat was found around 4:45 a.m. toward the south end of the cliffs, Stephenson said, in the vicinity of Ladera Street and Sunset Cliffs Natural Park.
Despite an extensive search, Border Patrol agents were unable to find anyone connected with the boat, Stephenson said.
The Border Patrol is investigating. Anyone with information about the case is asked to call the San Diego Joint Harbor Operations Center at (800) 854-9834.