People in Your Neighborhood: AnneElise Goetz — lawyer, TV analyst, wife, mother, children's advocate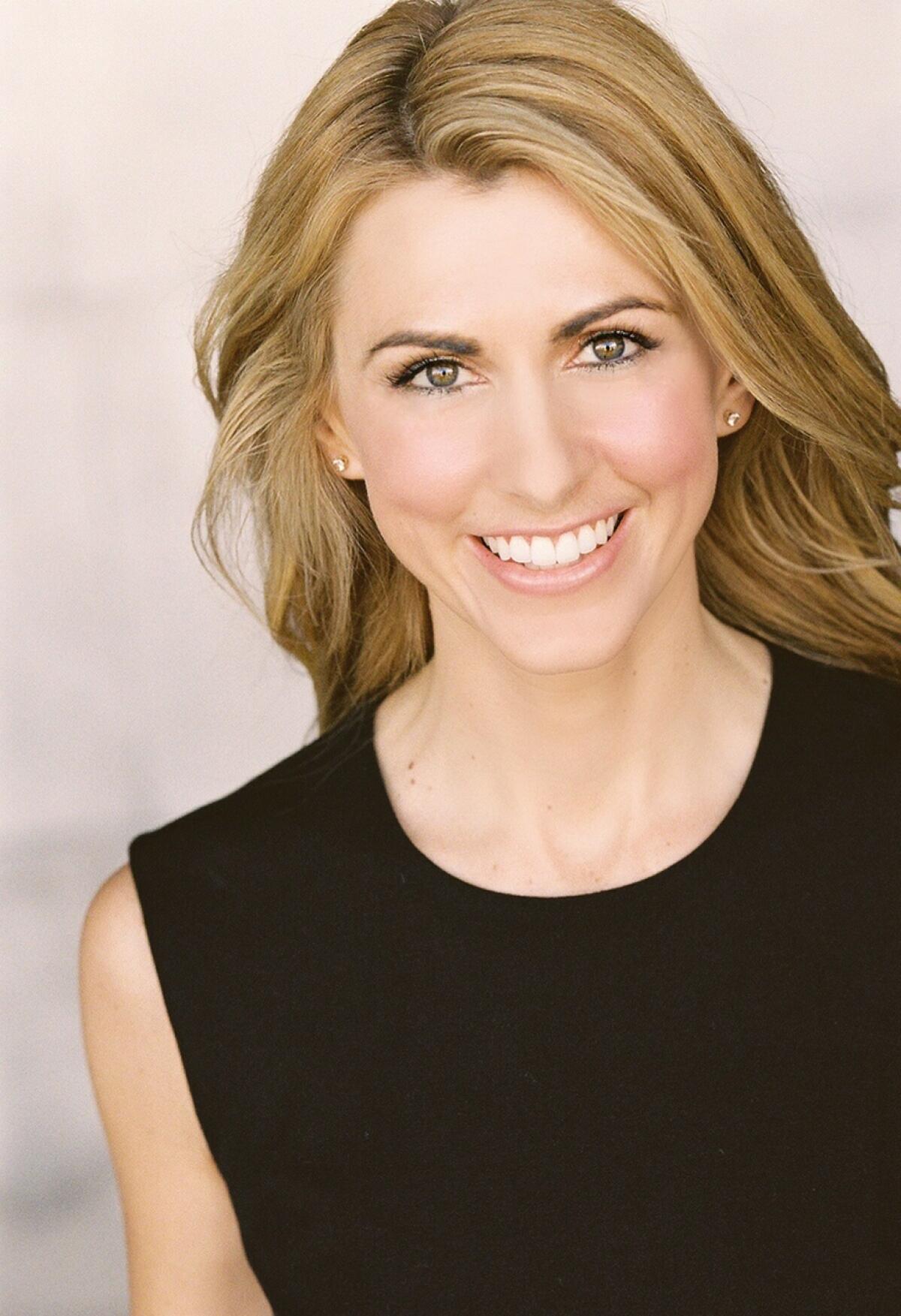 The Point Loma resident is a powerhouse in law, at home and on TV.
AnneElise Goetz has an extensive resumé. The Point Loma resident is a partner at the downtown San Diego law firm Higgs Fletcher & Mack, a TV legal analyst who has appeared on CNN and HLN, and a wife and mother.
In case she wasn't busy enough, Goetz recently acquired another title: board chairwoman of Voices for Children, a nonprofit organization dedicated to supporting foster children.
Goetz and her husband, Andy, moved to San Diego nearly 10 years ago from the Midwest. They are the parents of three children: Lincoln, 6, Vivienne, 3, and Arthur, 1. They're active members of the San Diego Yacht Club and Point Loma Community Presbyterian Church. During the restrictions caused by the COVID-19 pandemic, the family has stayed busy by participating in activities together.
"We go out boating quite a bit as a family. ... We go down to Kellogg Beach all the time," Goetz said. "I'm a big walker, and I still have my youngest, Arthur, in a baby carrier, so every day you can see me walking around Point Loma with him strapped on and one or two of my other kids in tow. That's how we are keeping ourselves sane in COVID, just walking around Point Loma, going to the beach and swimming at the yacht club."
Goetz is relishing the time with her family. It's a change from her normal everyday life, in which she rotates among practicing law and mentoring younger female lawyers at her firm, regularly appearing on television as a legal analyst and working with Lawyers Club, a group dedicated to elevating women in law, along with her work with other organizations like Voices for Children.
Her television career sprang from a desire to help the average person understand the law. As a lawyer, she realized she was the first person many friends and family members would turn to when they had a legal question.
"So many people in this country really need legal information but don't have access to pick up the phone and call someone and ask them these questions," Goetz said. "So I tried to figure out a way to bring basic legal advice to the folks who need it most."
She has appeared regularly on shows such as "Dr. Drew On Call," "Crime Watch Daily" and "Access Hollywood," discussing everything from the college admissions scandal to Brad Pitt and Angelina Jolie's divorce.
"I got in with the idea that I really wanted to try to educate the masses. And I just love it," she said. "It's a really fun thing to do. It's different than my daily, traditional legal practice and I feel like I'm helping folks in the process."
Another cause close to her heart is Voices for Children, which aims to "transform the lives of abused, abandoned or neglected children by providing them with trained, volunteer Court Appointed Special Advocates," according to its mission statement.
"My family's always been involved in the foster care community," Goetz said. "My grandfather was orphaned and he's one of the very few people that managed to beat the system. He got himself into college, he put himself through law school. Ended up getting elected on the bench and he would oversee cases with guardianship and adoption. It was a regular part of dinner conversation, to talk about these kids and what they go through.
"My grandmother served as executive director of the CASA organization in Dayton [Ohio], where I grew up. My mom was a social worker for a few years. So we've been in on all different aspects of the world of child welfare."
For Goetz, getting involved with Voices for Children was organic.
"When I started doing television, specifically ... 'Dr. Drew,' we would frequently be talking about news stories involving Child Protective Services and, unfortunately, the horrible things that can happen to children at the hands of their family members," she said. "It all came full circle. I had just had my own child and I was thinking about the lottery of how lucky he was to be born into my family vs. one of the families we were talking about on air. And I realized that it was time for me to find the minutes in my day to start giving back to this particular part of the community."
"I think there are some times when you look at the child welfare system and it feels so broken. It is broken," she continued. "But, as opposed to throwing up your arms and saying we can't fix it, we need to identify programs that work and chip away to make a difference. I really believe that CASAs are one of those ways you can chip away and make a difference. It doesn't solve the whole problem of the system, but it's important and it works."
She became a Voices for Children board member in 2016, and this year she was elected chairwoman.
Goetz's work with the organization is indispensable, according to Kelly Douglas, president and chief executive of Voices for Children.
"She has been a delight to work with and we're so lucky to have AnneElise's leadership," Douglas said. "She's been supporting children in foster care for many, many years, and the way we do it through our CASA program is pretty special, to provide that personalized connection and advocacy for these kids. And that's just something that ... drives her commitment to the organization."
Voices for Children's CASA program matches foster children with court-appointed advocates who can support them and help them navigate the system. And now, during the pandemic, the program is more vital than ever, Douglas said.
"With all of us who have families who we are living with, you still feel the lack of connection because we don't have our normal large circles," she said. "Well, imagine if you're a child in foster care and you're not living at home with your parents, you're even less connected. So our CASA volunteers really have played a special role — always, but especially over the last six months — to make sure these kids have someone consistent in their lives who is checking in on them ... showing that there's somebody in their corner who cares about what's going on with them."
Goetz's passion for the mission underscores all of her work. Her colleagues at the law firm agree.
"Voices for Children is an extraordinary organization that truly makes a difference in the lives of children in the foster care system here in San Diego," said Steve Cologne, managing partner of Higgs Fletcher & Mack. "We know that AnneElise will contribute greatly to the organization's mission through her volunteer leadership, and we are confident that she will do an incredible job in this role."
Until normal life resumes, Goetz plans to continue her work and activism from home.
"My office is downtown, but I have not been there in quite some time. I miss it, but I'm trying to find the hidden blessings in all this, too," she said. "I'm seeing so much of my kids. I would have missed a lot of these moments, especially with my 1-year-old. I see him hitting milestones, and it's fun to be at home for that."