Photos of the Month: Point Loma-OB through our readers' eyes
San Diego's coast from Point Loma north is seen in this photo taken from a plane from San Diego International Airport.
(Adam Starsiak)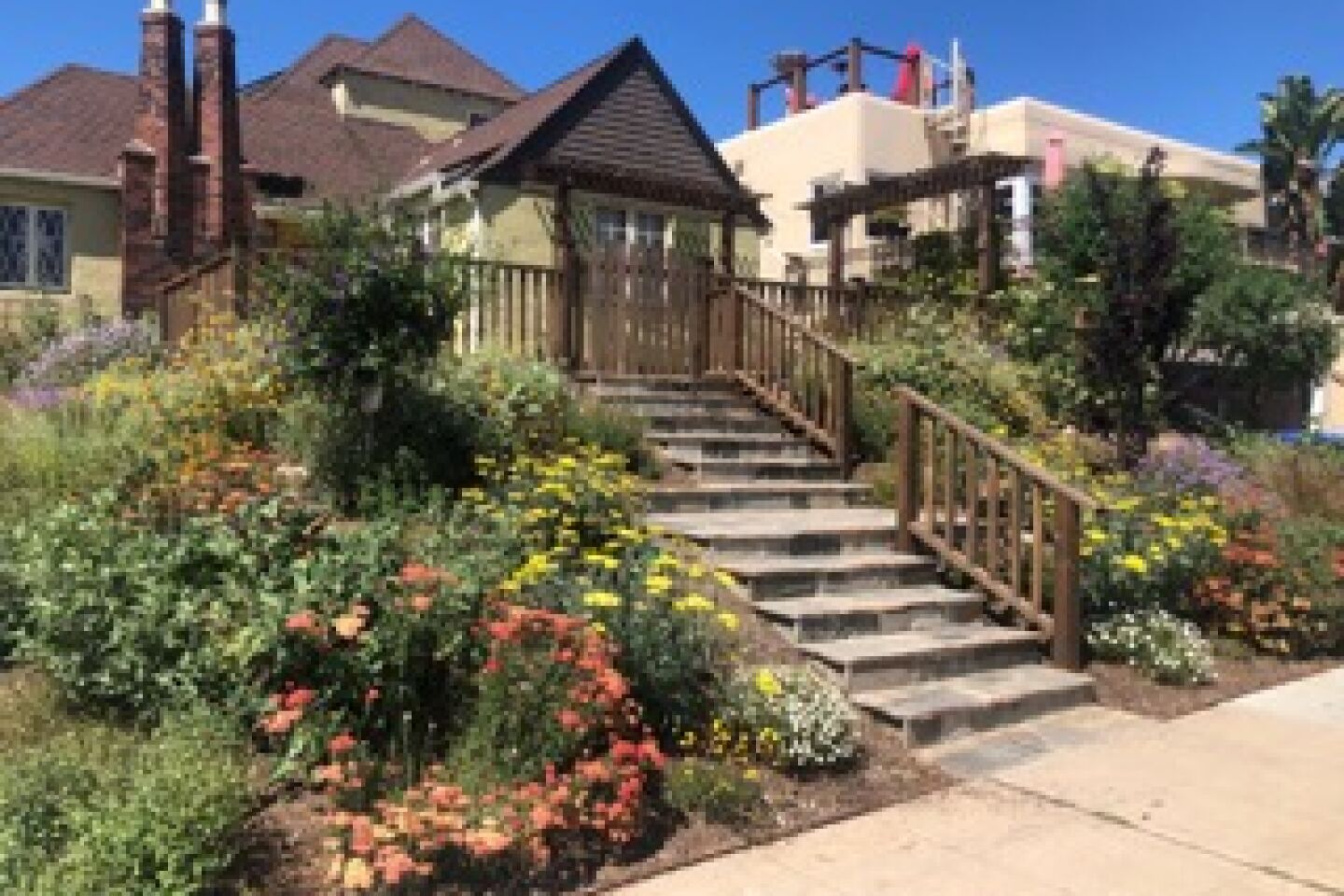 Point Loma resident Jim Prine re-landscaped his front yard over several months, transforming it from what his wife,
Roxanne, called "a weed-ridden, overgrown tangle" into a sanctuary for butterflies, bees and hummingbirds, with mostly
native plants.
(Courtesy of Roxanne Prine)
A monarch butterfly hangs out in the re-landscaped yard of Jim and Roxanne Prine of Point Loma earlier this year.
(Courtesy of Roxanne Prine)
From left, Bohdi Gray, Trent Bruskotter, Colin Rahilly, Wyatt Smith, Paul Rahilly and Hunter Mitchell check out a boat
that went aground recently at Point Loma surf spot Subs.
(Courtesy of Carrie Gray)
Lorelei and Killian Treppa helped neighbors in Ocean Beach recently as Killian weeded around a palm tree and he and Lorelei laid barrier fabric and mulch to complete the job.
(Courtesy of Jill Treppa)
Point Loma and Ocean Beach provide a lot of opportunities for great photos.
Here are some that were taken recently.
Send your pictures from around Point Loma-OB to robert.vardon@lajollalight.com and they just might end up in the Monthly.
Include your name, where the photo was taken and a brief description of what's going on in the shot and what you were doing when you took it.