Point Loma-OB Happenings: Holiday events, music benefit, Carruth Cellars, Harry Potter, girls troop
Holiday events gear up in OB and Point Loma
Ocean Beach Holiday Parade
The holiday season gets in full swing with the 42nd annual Ocean Beach Holiday Parade at 5:05 p.m. Saturday, Dec. 4, on Newport Avenue.
The theme is "Rockin' Around the Crooked Tree," and entries will be judged in the categories of Best Use of Lights, Best OB Spirit, Most Unusual, Best Kids Group, Best Performance, Best Live Music and Best Overall.
Parade applications are due Wednesday, Nov. 17. Applications can be made at obtowncouncil.org/2021paradeapp.
Last year's parade had a different look because of the COVID-19 pandemic, with stationary floats set up on the Dog Beach parking lot while spectators drove past.
Speaking of the "crooked tree," Ocean Beach's 2021 holiday tree is scheduled to be delivered to the customary spot at the end of Newport Avenue, near the pier, on Tuesday, Nov. 30. The nickname derives from the trees, typically donated, often leaning to one side.
OB Food & Toy Drive
The Ocean Beach Town Council presents the annual OB Food & Toy Drive through Saturday, Dec. 18.
The goal is to provide food and presents to more than 150 local families and senior citizens.
New unwrapped toys can be donated at Pruett Realty, 1845 Sunset Cliffs Blvd.; Diane Sullivan Realty, 1021 Rosecrans St.; Newbreak Church, 2069 Ebers St.; Water's Edge Faith Community, 1984 Sunset Cliffs Blvd.; Mysterious Galaxy Bookstore, 3555 Rosecrans St.; Ocean Beach Business Center, 4876 Santa Monica Ave.; and Matt Kalla Insurance, 4148 Voltaire St.
Monetary donations can be made at obtowncouncil.org/food-and-toy-drive.
Liberty Station ice rink
The holiday outdoor ice rink at the Arts District at Liberty Station returns from Thursday, Nov. 18, to Sunday, Jan. 9, in the Central Promenade at 2875 Dewey Road, Point Loma.
Net proceeds from the rink benefit the Thriving After Cancer program at the Peckham Center for Cancer and Blood Disorders at Rady Children's Hospital.
This year will feature COVID-19 safety protections including hand hygiene stations and disinfectant spray for skates and helmets. Unvaccinated guests are asked to wear masks.
Hours will be 10 a.m. to 10 p.m. daily, except Thanksgiving and Christmas Day, when the rink will be closed.
Tickets are $15 for adults, $13 for children and $10 for military members or groups of more than 10. Tickets go on sale Monday, Nov. 15, at radyfoundation.org/icerink.
Liberty Station tree lighting
Liberty Station will present its annual Tree Lighting & Holiday Festivities in the North Promenade from 5 to 9 p.m. Friday, Nov. 26, with an 88-foot Norfolk pine tree, live entertainment, firetruck rides, free photos with Santa Claus and more.
The tree lighting will be at 6:15 p.m., and an outdoor screening of the movie "The Grinch" will begin at 7 p.m.

Holiday art installations
Holiday-themed art installations will be on free public display from Thanksgiving weekend through New Year's at Liberty Station.
The self-guided tour along Historic Decatur Road between Barracks 19 and Liberty Public Market will feature pieces created by resident artists at the Arts District at Liberty Station in partnership with the NTC Foundation.
The installations include: Leah Schaperow, "The Shards Within Us: Cracked But Not Broken," Milk Oolong Pottery, Barracks 19; Anne Gaffey, "Winged Heart," Anne Gaffey Art, Barracks 19; Karen Jones, "Santa Gnomes," Karen Jones Fine Art, Barracks 19; Brittany Keller, "The Magic of Water," Fortune, Barracks 16; Catherine Carlton, "Whoville at Liberty Station," Carlton Arts, Barracks 14; Leslie Pierce, "Reconnaissante," Leslie Pierce, And Something Different, Barracks 19; Rosa Huerta, "Feliz Navidad," Mi Gallery Tu Gallery, Barracks 19; Lauren LeVieux, "Reindeer at Large," Lauren LeVieux Artist Studio, Barracks 16.
San Diego Ballet's "Nutcracker"
The Liberty Station Conference Center will host the fourth annual "Nutcracker Tea Party" with two narrated performances of "The Nutcracker" by the San Diego Ballet at 11 a.m. and 2 p.m. Saturday, Dec. 11, at 2600 Laning Road, Point Loma.
The festivities also will include treats and hot cocoa, photos with Santa, an interactive demonstration by the ballet and more.
Tickets are $55 to $65 and can be purchased at libertystation.tix.com.

Hanukkah menorah lighting
Liberty Station will host a public menorah lighting in the Central Promenade to commemorate the first night of Hanukkah at 5 p.m. Sunday, Nov. 28.
The event will include music.
Music and wine event to benefit school music programs
An evening of live music, wine tasting and small bites will help raise money for the orchestra and choral programs of Correia Middle and Point Loma High schools from 6 to 8 p.m. Tuesday, Nov. 16, at The Thursday Club, 1224 Santa Barbara St., Point Loma.
Local wine maker Keith Rolle, owner of Gianni Buonomo Vintners, created one barrel of OB Blend and has committed a half-barrel (10 cases) that will be released at the event.
The cost is $50 to $100. To register or make a donation, visit correiamusic.com/rightnotes.html.
Carruth Cellars heading to Liberty Station
San Diego's Carruth Cellars, which operates tasting rooms in Little Italy, Solana Beach and Carlsbad, will expand next spring with a 10,000-square-foot drinking and eating establishment at Liberty Station in Point Loma.
The indoor-outdoor venue will serve Carruth's wines with paninis, salads and cheese plates. It will be located in Barracks 17 in the Arts District at 2710 Historic Decatur Road. — The San Diego Union-Tribune
Point Loma library to explore 'Science of Harry Potter'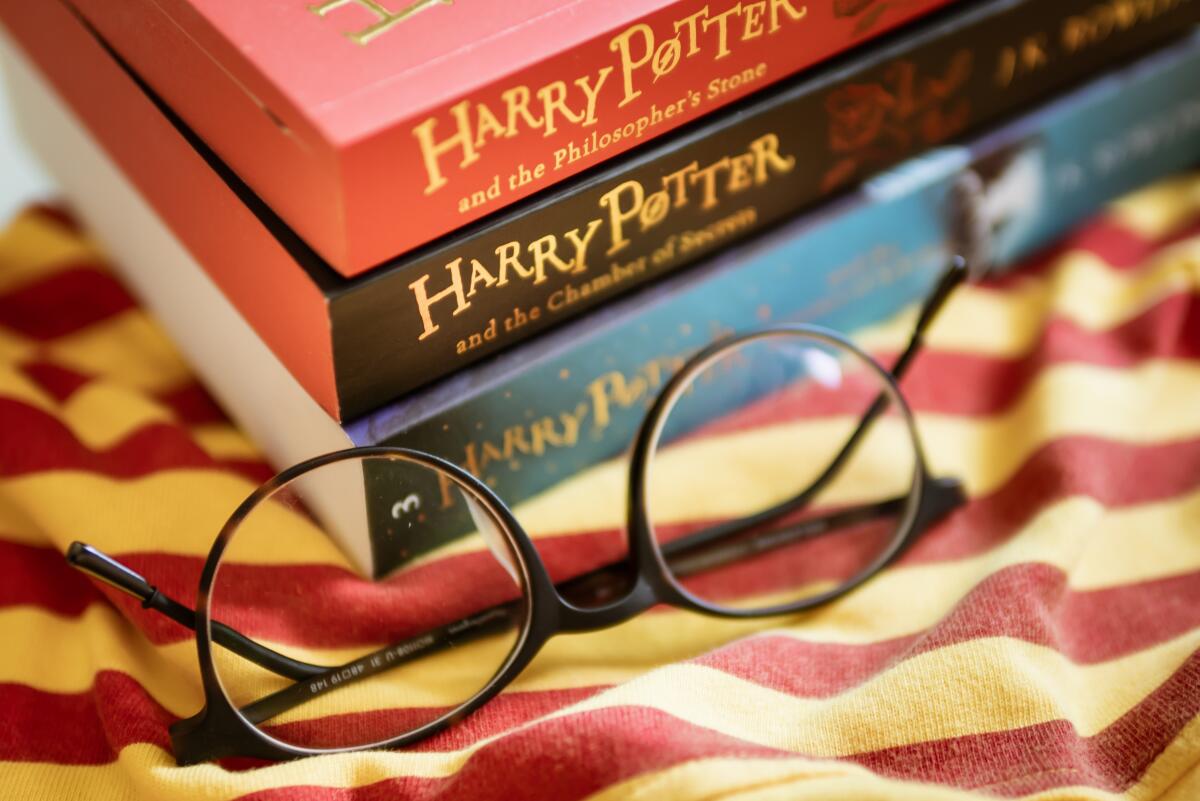 The Point Loma/Hervey Library will present "Exploring the Science of Harry Potter" from 3:30 to 6:30 p.m. Monday, Nov. 29, for students in grades nine through 12.
The event will feature video clips, presentations, discussions, activities and artwork and will cover topics including genetics and trait prediction, acid/base chemistry, fantastic beasts and herbology.
The library is at 3701 Voltaire St. To register for the program, go to bit.ly/3n8dgnV.
Girls troop seeking members
BSA Girls Troop 555 is seeking members from throughout San Diego.
The troop, for girls ages 11-17, meets at 6 p.m. Wednesdays during the school year at All Souls' Episcopal Church, 1475 Catalina Blvd., Point Loma. All meetings are adult-supervised and youth-led. For more information, call (760) 641-4070.
— Compiled by Point Loma-OB Monthly staff