OB's Pacific Shores bar toasts 80 years as a regular in the community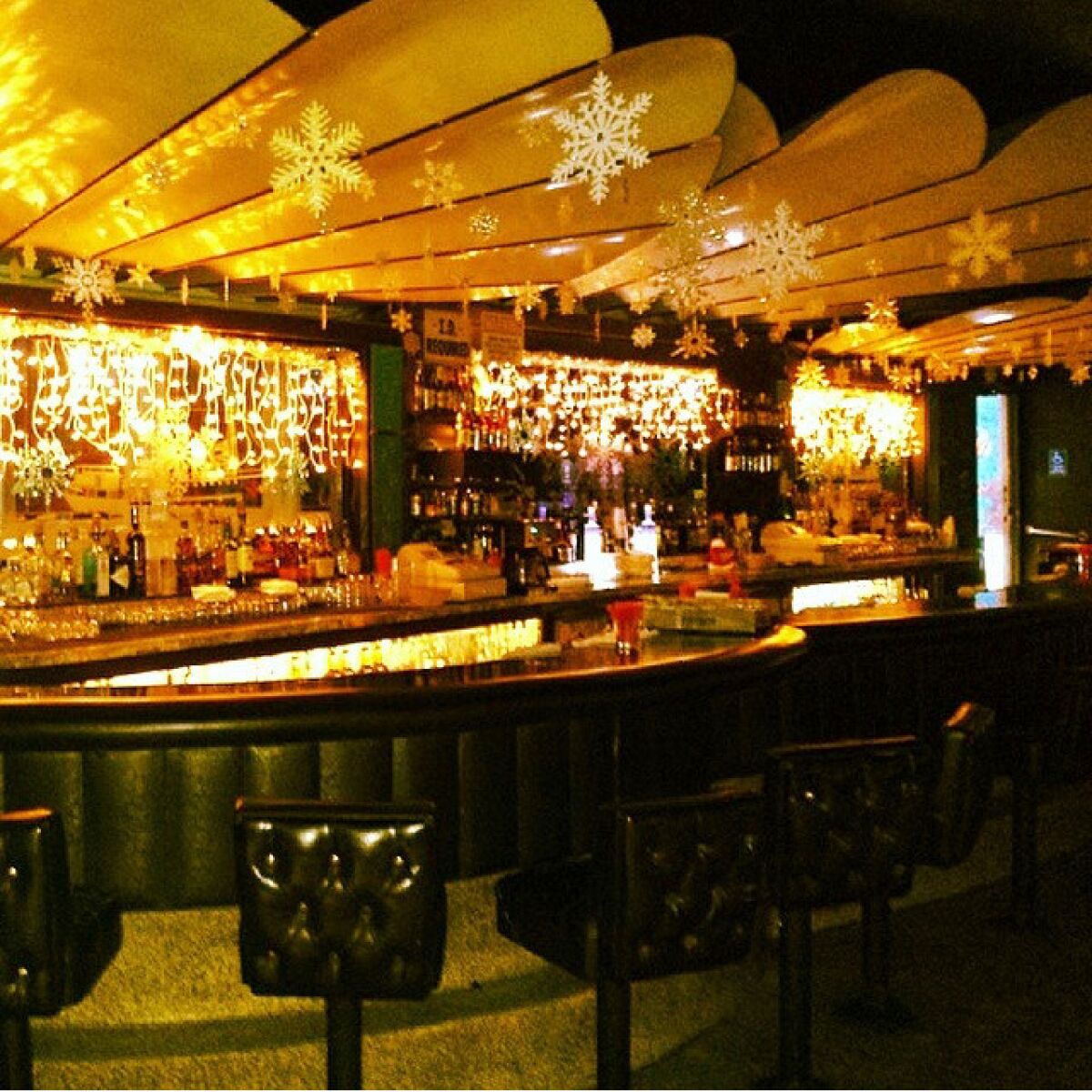 The ocean-themed lounge first opened in December 1941 and has been in the Medina family since 1952.
The average life span of most independent bars is three to five years. But Pacific Shores Cocktail Lounge on Newport Avenue in Ocean Beach has accomplished a rare feat — it is celebrating its 80th anniversary.
The bar first opened in December 1941, the month the United States entered World War II. Ray Medina, father of current owner Kariann Medina, and Kariann's uncle Ollie Medina purchased the bar in 1952 while they were both local tuna fishermen. Kariann took ownership in 2009 after her mother, Jean, needed additional help running the business.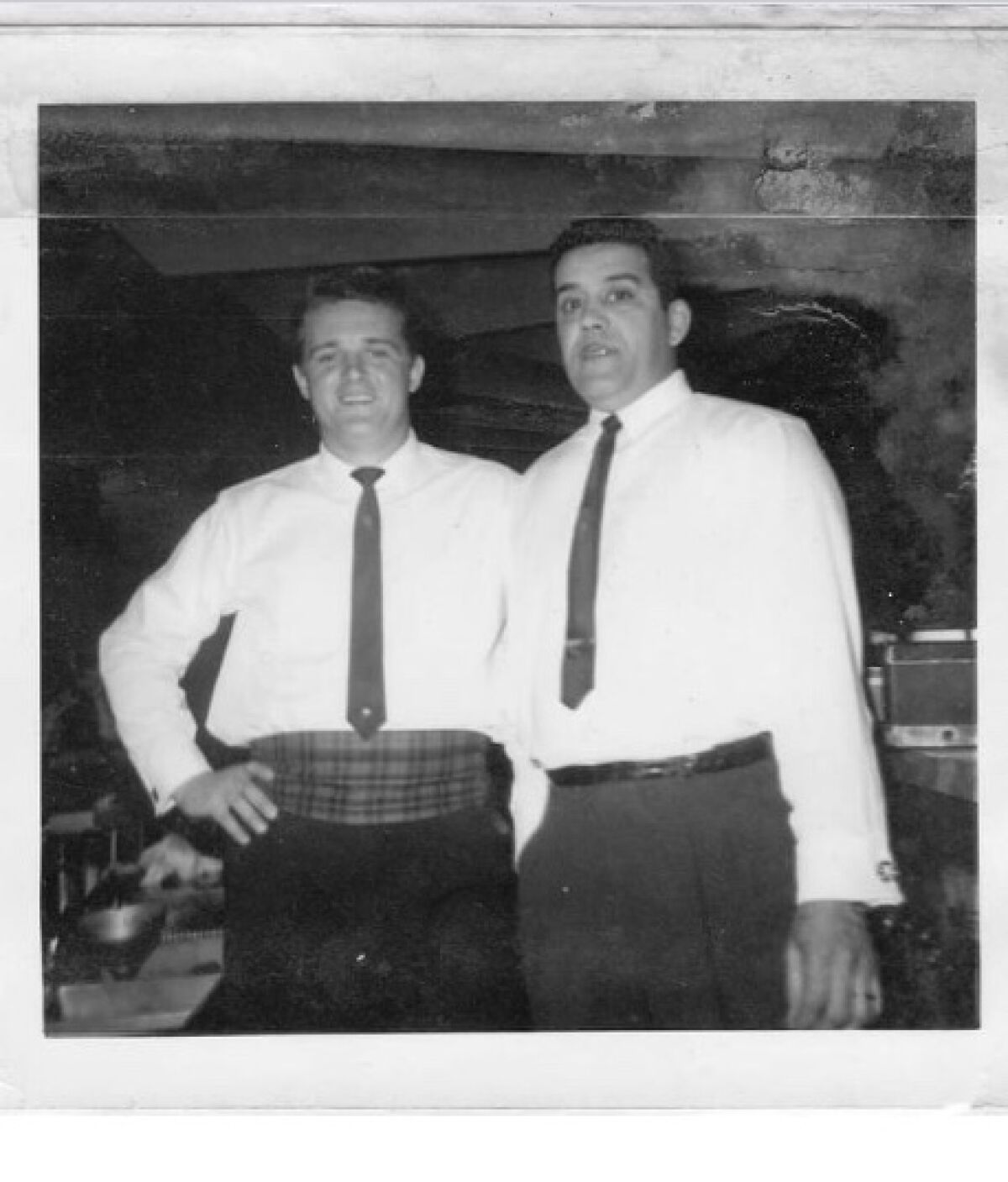 The Medina family owned Pacific Shores as well as a bar in Point Loma called SeaShore, which is now the location of Old Venice Restaurant. Ray eventually bought out his brother and a cousin, making Ray and Jean sole owners of Pacific Shores.
Oceanic themes are a mainstay of Pacific Shores' interior. Two mermaid relief sculptures bookend the bar, and a design that extends over the bar makes guests feel like they're sitting inside a clamshell.
Toward the front of the bar, a table with an epoxy casing of seashells was handcrafted by Ollie. The tuna clipper etched into the glass behind the bar pays homage to the family's fishing past.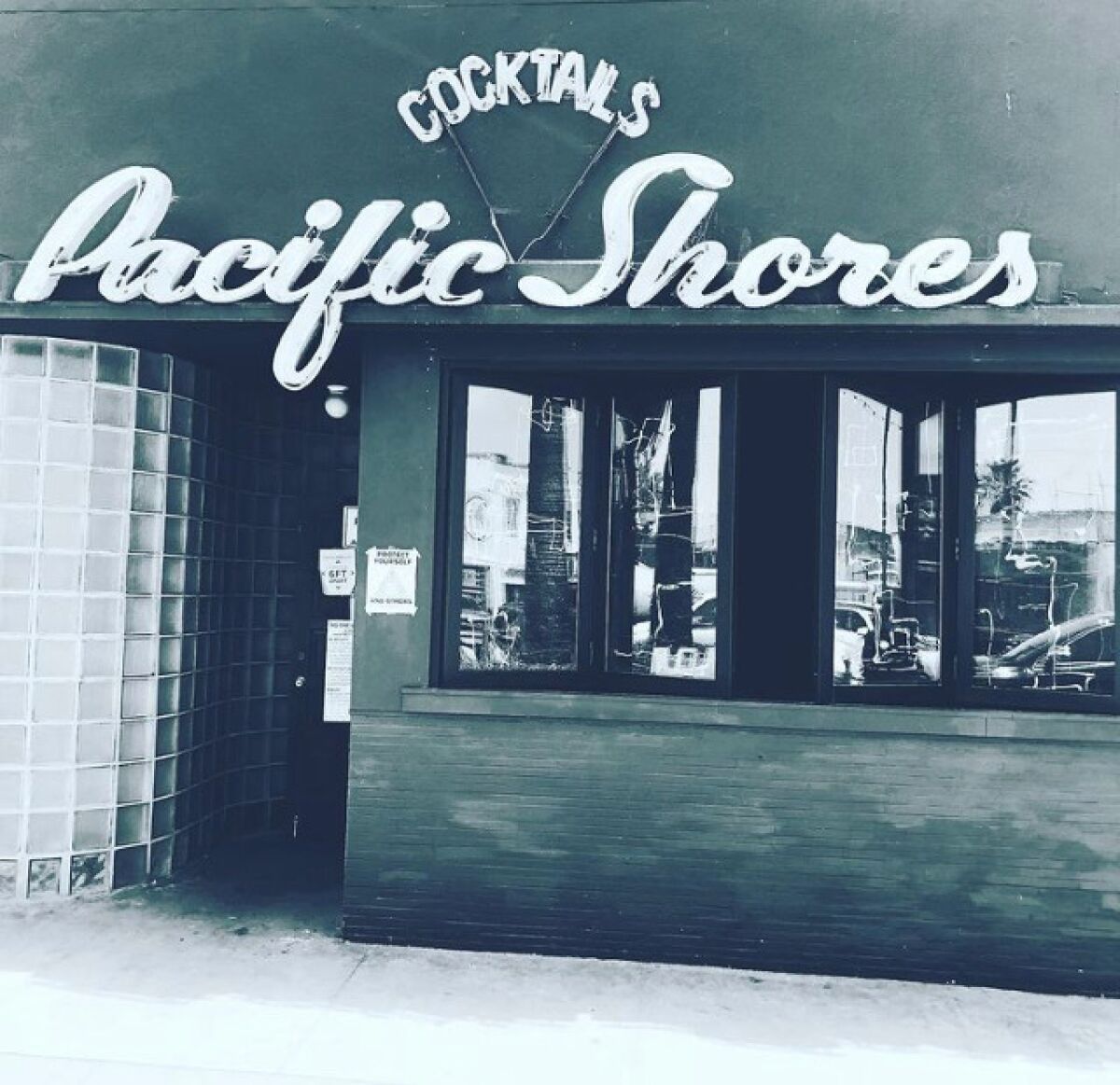 Ray and Jean's hospitality and community touch helped give the bar a solid foundation, Kariann said.
"My parents were very involved," she said. "They always had a huge friend base and hosted lots of parties. It was a huge part of their life."
Jack Panighetti, who manages and tends bar at Pacific Shores, remembers the Medinas as giving people.
"Ray would throw $100 on the bar and say 'Buy everyone a drink,'" Panighetti recalled. "These regulars were their contemporaries growing up, and they made sure to take care of their people."
Panighetti said they also would advance payments or lend money to employees who were struggling to keep up with rent or bills.
"My parents were incredibly generous people," Kariann said. "They would want to help anybody whenever they could. They taught me that it was important to help others."
Kariann says that legacy has carried on in the years since her parents died.
"We have people that have been coming in almost since the bar first opened," she said. "After my parents passed, I learned so much about who they were as ... people from regulars who had stories about them. Even to this day, people still have great memories and say 'I remember your mom, she always used to dress up,' or 'I remember your dad sitting behind the bar.' I think it's brought a lot of family together."
The community spirit extended outside the bar, including an annual charity golf event that Jean started. The two-day event, which became an eight-year tradition, was a golf tournament with the bar's regulars and other members of the Ocean Beach community. The day after, the bar hosted a raffle for prizes donated by local restaurants and bars.
The tournament helped raise funds for causes including the American Cancer Society and San Diego Hospice. Kariann said it was able to raise $10,000 in one year.
"It was so much fun," she said. "I would love to do the golf tourney again. It was a good cause and we still have a lot of golfers in the community."
She said the tournament continued through 2015 but ended due to staffing changes and logistics issues.
Get Point Loma-OB Monthly in your inbox every month
News and features about Point Loma and Ocean Beach every month for free
You may occasionally receive promotional content from the Point Loma-OB Monthly.
Pacific Shores also has hosted an event to aid the Ocean Beach Town Council's toy drive. And when local artist Janis Ambrosiani fell ill, the bar helped promote a fundraiser to help with her medical bills.
The bar wasn't always a big part of Kariann's life. "My parents adhered to the rules," she said. "I never even saw the inside of the bar until I was 21."
But when she stepped in to run the business, "she bridged the gap between the generations," Panighetti said. "She was living in Arizona and all of a sudden had the business thrust in her lap. The old crowd didn't really know who she was. Now we have people who have been regulars for decades [and] their kids are now regulars at the bar."
"Pac Shores will be going on long after I'm gone," Panighetti added.
Pacific Shores will host an 80th-anniversary celebration beginning at 6 p.m. Saturday, Dec. 11, offering live music, a trivia contest, merchandise giveaways and catered food. There is no cover charge.
The bar is at 4927 Newport Ave. For more information, call (619) 223-7549.