10 Questions: San Diego Union-Tribune Editor and Publisher Jeff Light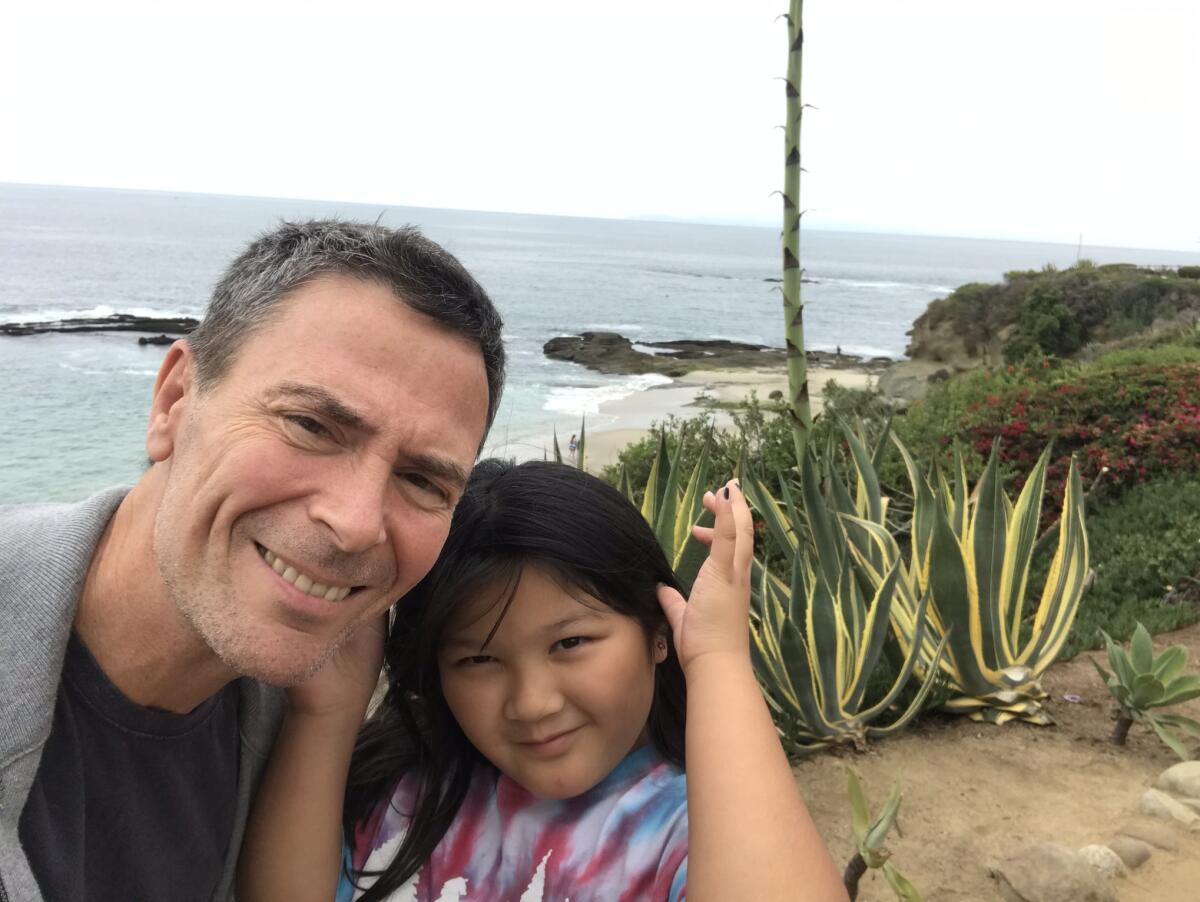 Ten Questions is a series in the Point Loma-OB Monthly that shines a spotlight on notable locals we wish we knew more about. This month's featured personality is Jeff Light, editor and publisher of The San Diego Union-Tribune.
Jeff Light lives just outside Ocean Beach with his wife, Teri Sforza, and their two daughters, ages 10 and 17.
Q. What attracted you to the Point Loma-Ocean Beach area as a place to live?
A. It's beautiful and unpretentious.
Q. What are your favorite places to go in Point Loma and Ocean Beach?
A. Sunny's for a burrito. Cabrillo and back for a long run. Walking on Water for pancakes.
Q. If you could snap your fingers and have it done, what might you add to improve Point Loma or Ocean Beach?
A. Put in stairs or a trail at No Surf Beach.
Q. Who or what inspires you?
A. Courageous people who make a difference.
Q. If you hosted a dinner party for five, who (living or deceased) would you invite?
A. Only five? In last-name order: Lallia Allali, Doris Bittar, Michael Brunker, Gloria Corral and Azadeh Davari — all members of the Union-Tribune's community advisory board. It's hard to express what a remarkable group of San Diegans this is. (Apologies to the rest of the board, whose names fall after the first five alphabetically.)
Q. Tell us about what you are currently reading or watching on TV.
A. Rereading "Within a Budding Grove." (Liked it better the first time.)
Q. What would be your dream vacation?
A. A few weeks in my 20s would be nice.
Q. What are your five favorite movies of all time? Or if you prefer, what are your five favorite apps?
A. I'm not the person to ask about movies. Here are some good books I've enjoyed:
• "Anna Karenina," Tolstoy
• "1Q84," Murakami
• "Never Let Me Go," Ishiguro
• "Hiroshima," Hersey
• "Fooled by Randomness," Taleb
Q. What is your most prized possession?
A. Curiosity.
Q. What is your motto or philosophy of life?
A. Don't jump to conclusions. Understanding comes when you see things from different perspectives.
Do you know someone you'd like us to ask 10 Questions? Send an email with your suggestion to robert.vardon@lajollalight.com.