10 Questions: Point Loma's Jack Abbott is trying to show 'the way to joy'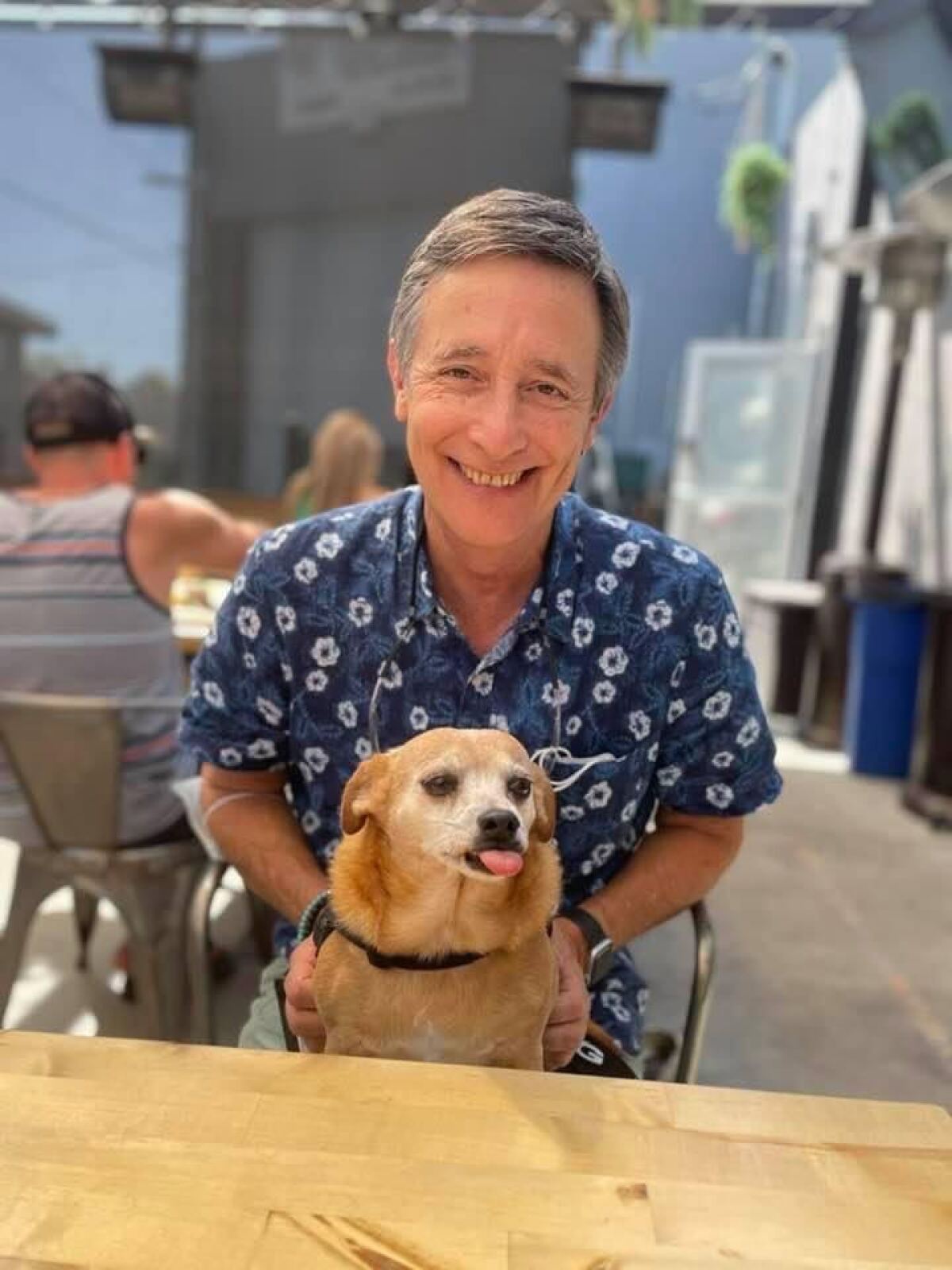 Ten Questions is a series in the Point Loma-OB Monthly that shines a spotlight on notable locals we wish we knew more about. This month's featured personality is Jack Abbott, a Point Loma resident who founded Made for Joy, which creates experiences through programs, events, travel excursions, talks, activities and materials that "allow people to step outside of their paradigms, take in their surroundings, look inward and ultimately learn to cultivate their own inner Joy and operate freely with others." He also founded the TEDxSanDiego discussion series and until recently was its chief organizer.
Jack Abbott is following his passions in multiple ways. At Made for Joy, he works to inspire people to embrace, cultivate and share joy and is putting his experience in that into the field of virtual reality. "No matter our circumstances, how we view and respond to the world around us is the way to joy," he said. "It is a path to walk and a skill to cultivate. Joy is a choice, and we can experience it in any moment."
Abbott also works with entrepreneurs from Latin America as an investor at BlueBox Ventures, a corporate accelerator. "They're on the ground, helping pre-seed and seed venture entrepreneurs to achieve their dreams while bringing social responsibility, innovation and entrepreneurism to multibillion-dollar corporations," he said. "The playing field has leveled from 25 years of internet access. And we have a responsibility to assist in the next phase of the world economy by helping youth rethink what employment today really means."
Get Point Loma-OB Monthly in your inbox every month
News and features about Point Loma and Ocean Beach every month for free
You may occasionally receive promotional content from the Point Loma-OB Monthly.
Abbott founded Inter@ctivate, the first and largest interactive agency in San Diego, and sold it in 2008. He then founded and was managing partner at Oak Creek Trail, a digital marketing agency, and sold his interests there in 2021.
He founded TEDxSanDiego in 2010 and finished his years there in March with an event in La Jolla.
Now on to the 10 Questions:
Q. What attracted you to the Point Loma-Ocean Beach area as a place to live?
A. My wife and I walked the La Playa beach path when contemplating whether to move here and were sold on the area by not only its beauty and convenience, but the friendliness of everyone we met along the path. I'm so enchanted by the way Point Loma is like an island of its own in the middle of San Diego. The views, the beaches, the parks, the convenience to the airport and downtown and the welcoming neighbors are simply unmatched.
Q. What are your favorite places to go in Point Loma and Ocean Beach?
A. Without a doubt, starting the morning with my chiweenie at Dog Beach and reminding myself how lucky I am by a walk around the Cabrillo National Monument. Walking to Peets and Jensen's can't be beat. I love Cesarina, Leucadia Pizzeria, The 3rd Corner, People's Co-op and a flower shop called Thistle, among many others.
Q. If you could snap your fingers and have it done, what might you add to improve Point Loma or Ocean Beach?
A. I wish there were a way to help those who find themselves on the streets. I wish we used Nextdoor as a way to connect, share and support instead of as another platform for complaints and politics. I wish there were a place where smaller businesses could gather and offer food, etc., without having to rent full-size retail spaces. I wish there were ways to share more of the incredible art, culture and diversity without fear.
Q. Who or what inspires you?
A. The views, the incessant optimism of so many residents, the national park, the beaches, the dog parks.
Q. If you hosted a dinner party for five, who (living or deceased) would you invite?
A. Dalai Lama, Desmond Tutu, Muhammad Ali, Michelle Obama, Martin Luther King
Q. Tell us about what you are currently reading or watching on TV.
A. "Call the Midwife," "Reacher," "Top Chef," "House Hunters International"
Q. What would be your dream vacation?
A. A month in the tropics followed by a month in Europe.
Q. What are your five favorite movies of all time? Or if you prefer, what are your five favorite apps?
A. My favorite movies include "Lady Sings the Blues," "Animal House," "Midnight Cowboy" and "The Wizard of Oz."
Q. What is your most prized possession?
A. My chiweenie (chihuahua-dachshund), Lolabeth.
Q. What is your motto or philosophy of life?
A.: Joy comes from inside. And the way you cultivate it — though it may sound counterintuitive — is to do good. Forgive those who have done you wrong, be generous, kind, compassionate and you'll find the deep sense of inner joy that can't be impacted by what's happening around you. Change your perspective and try to look at things from a positive viewpoint. Doesn't mean you should be running around like a hyena laughing, nor that you never have sadness of grief, but it's a deeper sense of satisfaction and goodness.
Do you know someone you'd like us to ask 10 Questions? Send an email with your suggestion to robert.vardon@lajollalight.com.