Honoring history while moving forward: St. Peter's celebrates church's 75th anniversary
From its first official worship service in December 1946 to its upcoming 75th-anniversary event, the seaside Lutheran church has continued to adapt.
Rewind to Dec. 8, 1946, for St. Peter's by the Sea Lutheran Church's official inaugural worship service, held at the Thursday Club in Point Loma, given that the church did not yet have its own building.
Now fast forward to this year — 10:30 a.m. Sunday, May 15, to be precise — for the church's celebration of its 75th anniversary. (The breakfast ceremony was postponed from January because of a surge of the COVID-19 coronavirus.)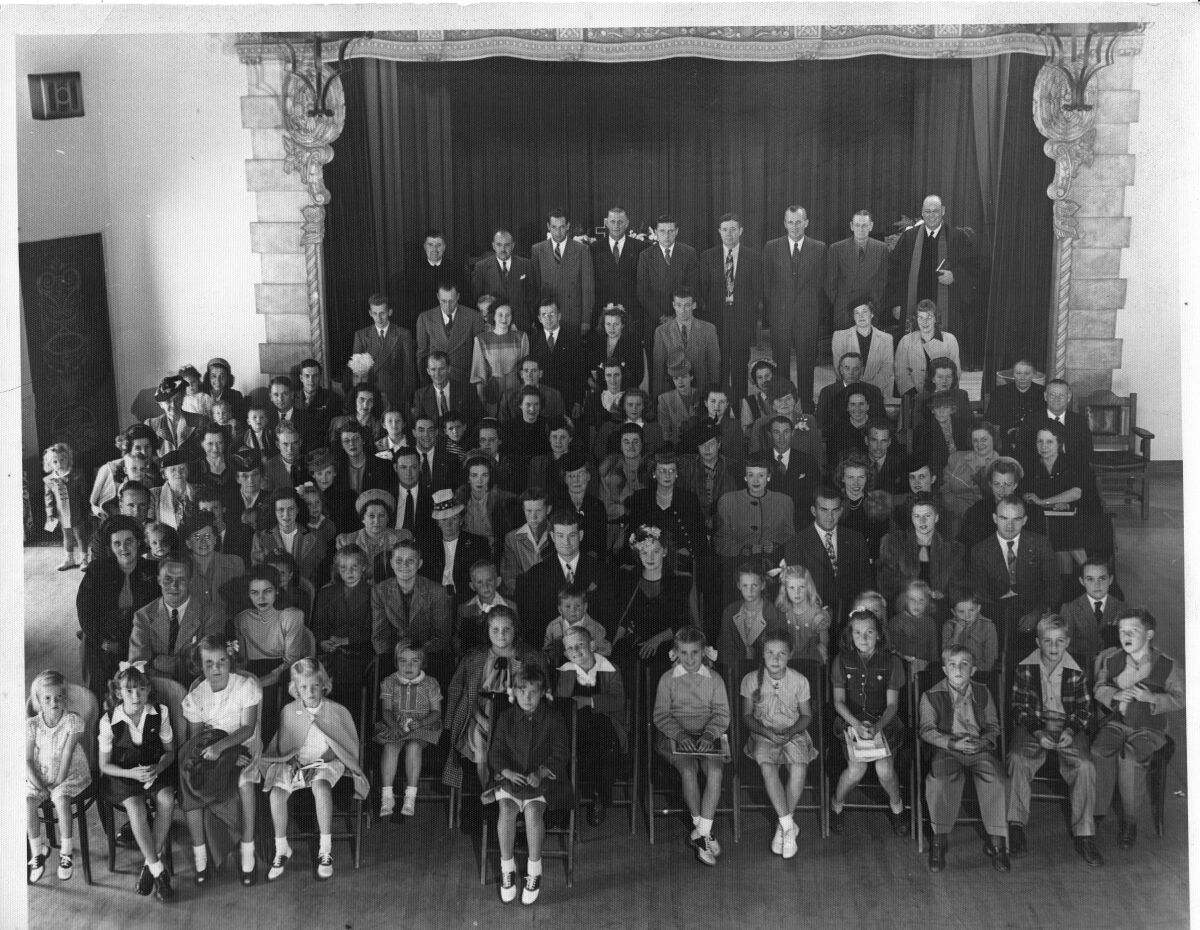 The day before Palm Sunday, St. Peter's current pastor, the Rev. Rebekkah Lohrmann, and Congregation Council member Fletcher Miller talked about the church's history and future. Lohrmann, who has led St. Peter's for a year, goes by the nickname Pastor Bekki.
"I've spent this first year meeting my congregants. These are incredible people in this church. I just love it," Lohrmann said.
She follows pastor Karen Marohn, who served the church for 15 years through 2019. Interim pastor Rick Schowalter shepherded St. Peter's via Zoom meetings during the pandemic.
"This is a cohesive congregation," Miller said.
"Especially in this time where everyone has been so far-flung by the pandemic, our congregation has been a place of connective tissue, Lohrmann said. "Since we've been able to return to in-person gathering, this community has been a vessel that has held people's grief. A lot of people died in the past two years, and people didn't have anyplace to communally express the grief that they carried. In our first few months after returning to in-person gatherings, we held 12 memorial services that we followed by receptions where people could gather again around food to share memories and laugh and cry together. This has been a lot of what our work has been in the past year — to hold people together."
In the mid-1940s, John Titlow purchased the church property across from Sunset Cliffs Natural Park at 1371 Sunset Cliffs Blvd., overlooking the ocean, for $7,000. (Titlow was the father of Ocean Beach Historical Society founder Ned Titlow.) The church building opened in fall 1948.
Lohrmann and Miller showed off the renovated Fellowship Hall — remodeled from 2012 through 2014 — and the newly installed solar roof panels.
"Our power bill was $6,000 annually. Now it will be $10 monthly for the connection fee," Miller said.
"Lighting the Way," a painting by Colleen Doering, has been staged in the church lobby, showing fundraising efforts for the solar energy system, with a yellow yarn "sun ray" depicting each $1,000 given to the church for the project.
Get Point Loma-OB Monthly in your inbox every month
News and features about Point Loma and Ocean Beach every month for free
You may occasionally receive promotional content from the Point Loma-OB Monthly.
"A big priority in our building renovation was to install showers on our property ... in order to be able to do more ministry to the houseless and housing-insecure folks," Lohrmann said. "Before the pandemic, we always hosted Interfaith Shelter Network and our members provided meals and laundry, and our church was a place for these families to live for a time."
St. Peter's congregants also collect food for the Loaves & Fishes food pantry at Water's Edge Faith Community in Ocean Beach and participate in food drives for Lutheran Social Services and a clothing drive for Haitian refugees staying at St. Andrew's Lutheran Church in La Mesa.
Lohrmann reflected on her church's namesake, St. Peter, considered the patron saint of fishermen, ship builders and sailors. The church is filled with sea images, from the anchor fronting Sunset Cliffs Boulevard to the ship compass pulpit to the clamshell baptistery.
"Peter was human. He messed up, but he was given the keys to the kingdom," Lohrmann said. "That teaches us about mercy, how we should be liberal with forgiveness."
Lohrmann summed up her first-year impressions, saying "St. Peter's is a congregation of some of the most interesting, loving, big-hearted people you've ever met, and being a part of this community means being a part of a community that is seeking to be a force for healing and hope in the world, being part of the connective tissue that holds people and communities together in hard times."
The church is seeking early members of the congregation who might still live nearby to participate in the 75th-anniversary celebration. For more information about the church, visit stpetersbythesea.org.