'Discrimination and harassment at every level': Point Loma resident's book recounts her time in the Marines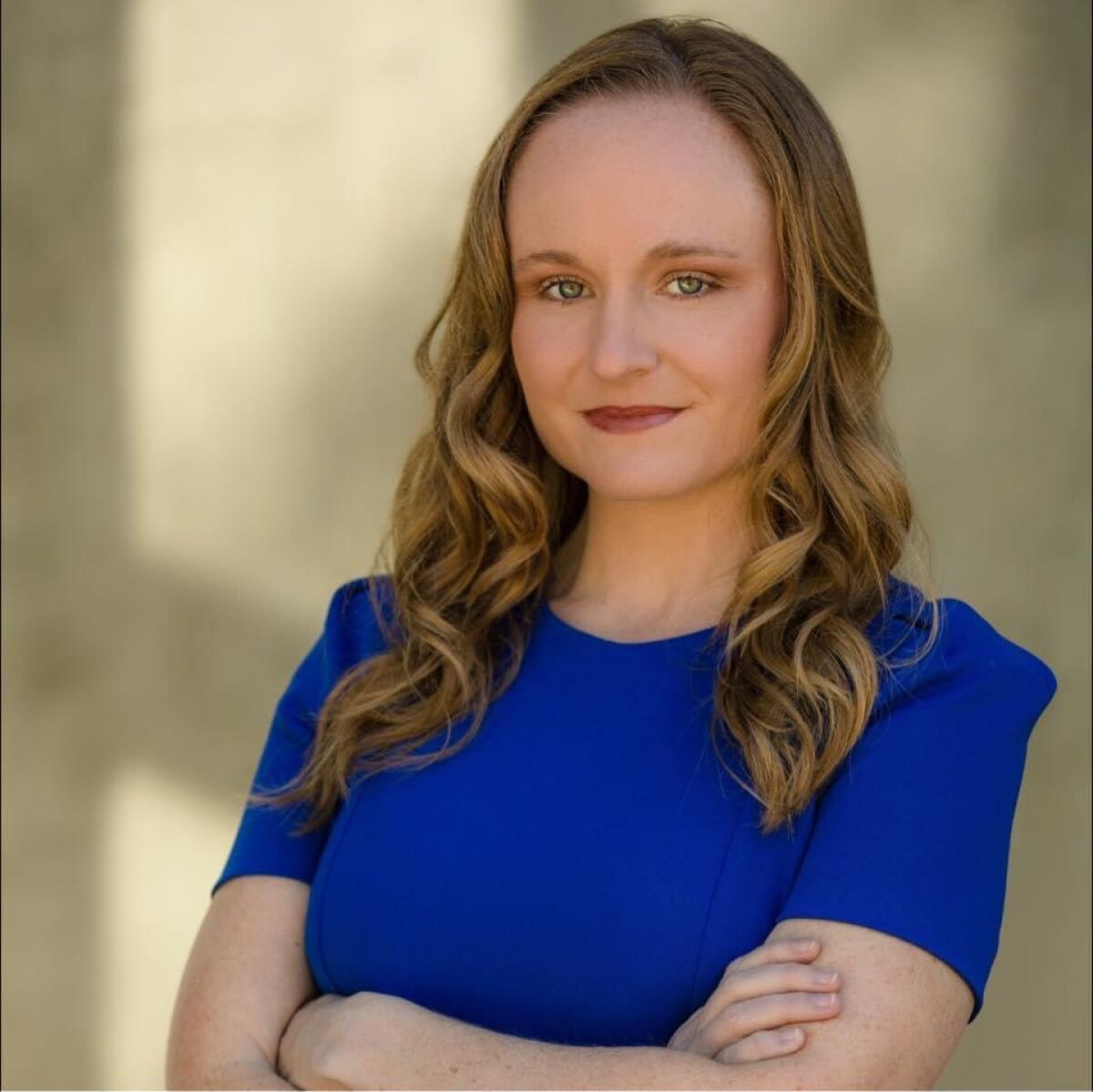 Point Loma resident Savannah Cannon is one of the San Diegans who make up the largest concentration of military personnel in the country. Now she's gearing up to release a book about her time in the Marine Corps. Many of the memories are not fond.
"We face discrimination and harassment at every level," Cannon said of women in the armed forces. "It's enough to harden us into women we no longer recognize simply to survive."
Her book, "Corporal Cannon: A Female Marine in Afghanistan," chronicles Cannon's eight months in Afghanistan in 2010 as an active-duty service member, including the mistreatment she faced as a woman.
Cannon grew up in Covington, Ga., and joined the Marines at age 18. During her time in Afghanistan, she was a tactical data network engineer attached to a regimental combat team. She was stationed at Camp Pendleton for five years and lived in Japan for three.
"I knew I wanted to come back to San Diego, because that was where I kind of grew up as an adult," Cannon said.
In Point Loma, she enjoys the area farmers market, the "laid-back" community and the parrots. She also plays oboe, flute and piccolo.
Cannon left the Marine Corps in 2012 and now works as a network engineer for unmanned aircraft for the Naval Information Warfare Systems Command.
Get Point Loma-OB Monthly in your inbox every month
News and features about Point Loma and Ocean Beach every month for free
You may occasionally receive promotional content from the Point Loma-OB Monthly.
She also posts entries to a personal blog called "Bamboos and Bananas" and says that platform, and the outlet it provides, led her to write the book.
The blog is a patchwork of opinion pieces, musings, poetry, short stories and interviews conducted by Cannon that offer intimate insights into her life.
"In my blog, I interview people on their traumatic experiences and write that for them," Cannon said. "In this book, I'm essentially doing that for myself."
One of her blog entries recounts instances in which her Marine peers and superiors tried to extort sexual favors from her, and abuse she faced when she did not reciprocate unwanted advances.
Cannon said the impulse to begin writing about her experience was insurmountable and that it has been beneficial to her mental health.
"It saved my life, writing the book," Cannon said. "I just had the urge to write. It felt like a fire hydrant was going to explode, and I had to get it out. I opened up my notepad on my phone and just started writing with my thumbs."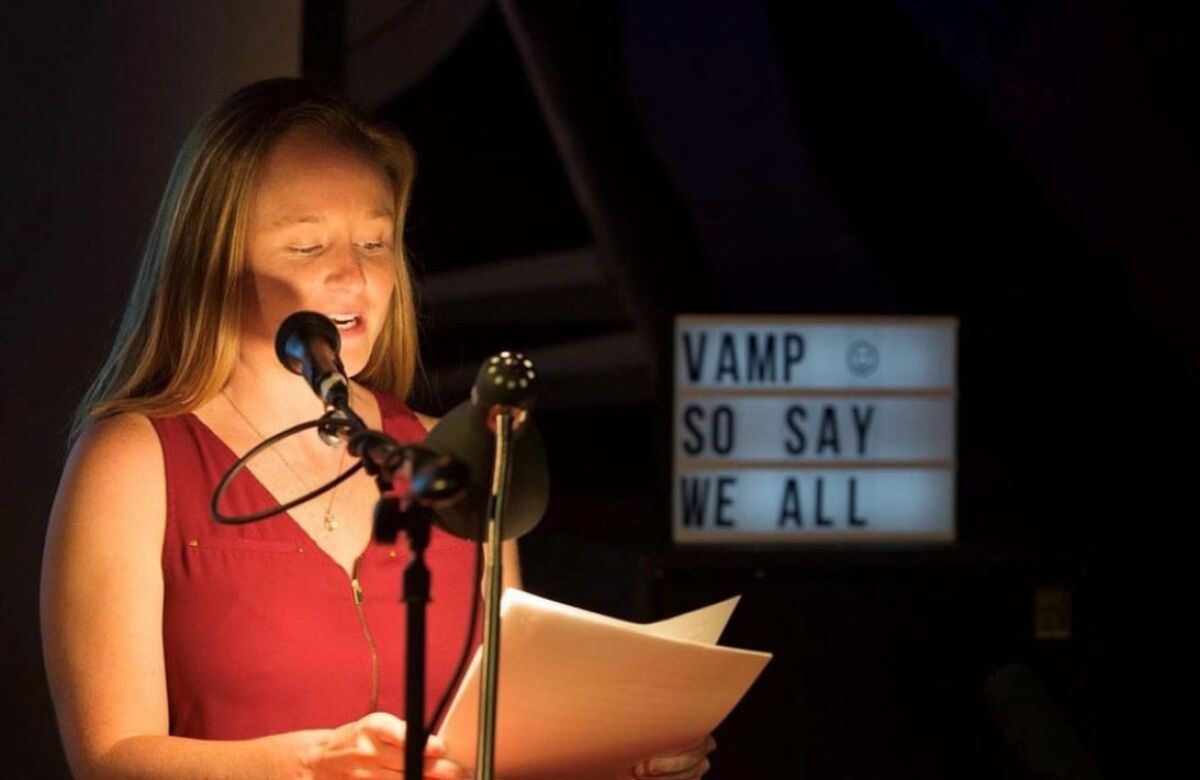 Cannon initially posted a series of blog entries of what would later become chapters of "Corporal Cannon." The response from friends and people on social media when she shared her story surprised her.
"I had people that would come to me and say, 'Oh my God, I've known you for years and I had no idea this had happened to you,'" Cannon said. "Some of my co-workers have read the blog and read advance copies of the book. I would get messages from female active-duty people that say, 'It's like you have reached into my brain and wrote my experiences.' That was therapeutic to hear."
The response motivated Cannon to continue the blog as a serialized story, with each installment leaving readers wanting to know more. By not monetizing her website, she was able to have more autonomy, as opposed to her content being dictated by what people paid her to write.
When the book was ready to send for publishing, however, she took the chapters down.
"It saved my life, writing the book. I just had the urge to write. It felt like a fire hydrant was going to explode, and I had to get it out."
— Savannah Cannon
Given the book's intense subject matter, Cannon said she is apprehensive about the response from a broader readership.
"It's kind of scary, writing about some of the experiences I had," she said. "People can become very upset at you for not being this all-white shining person. It brings a lot of the gray narrative into the forefront of things, which is why I think a lot of people can relate to it."
Some of Cannon's fears were realized early on when she caught the attention of an online group of men. Cannon said she became the target of harassment from members of the group after a Marine she had served with posted about the subject matter of her writing.
"They tore me apart," Cannon said. "I started to see some of the possible negative reactions to the book. I eventually found the person who had started this thread ... and got it deleted, but it was heartbreaking to see someone that I knew go and tear me apart like that."
"Corporal Cannon" is scheduled to be released Oct. 31 through Casemate Publishers. The book can be purchased through Casemate, Amazon, Barnes & Noble and many independent bookstores. Pre-orders are available through Amazon at a.co/fQ9t9QR.