Back-to-back storms and high surf to hit this weekend, with 15-foot waves possible off Sunset Cliffs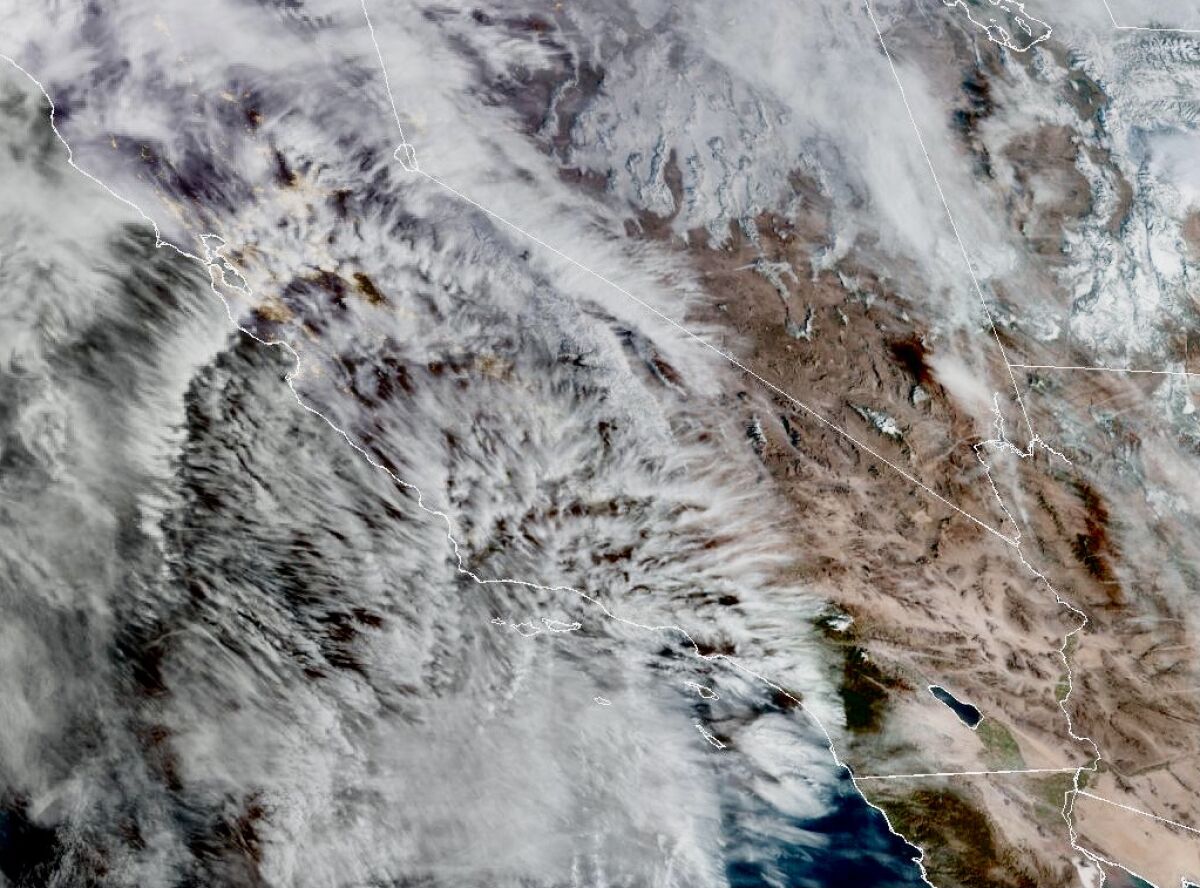 The two systems could collectively drop 1.5 inches of rain at the coast, where previous storms have made bluffs susceptible to rock and mud slides.
San Diego County will get hit by back-to-back storms and powerful surf during the Martin Luther King Jr. holiday weekend in a surge that could cause mudslides and widespread beach erosion.
The first system will move ashore late Saturday, Jan. 14, and is expected to deliver about a half-inch of rain at the coast and 1 inch across some inland areas by early Sunday, Jan. 15, when it will clear off to the east, according to the National Weather Service.
Get Point Loma-OB Monthly in your inbox every month
News and features about Point Loma and Ocean Beach every month for free
You may occasionally receive promotional content from the Point Loma-OB Monthly.
Forecasters said the storm is adding energy to a swell that will produce waves in the 5- to 10-foot range, with periodic breakers to 12 feet, on Friday and Saturday, primarily at south-facing beaches.
Surfline.com said the waves could reach 15 feet at Sunset Cliffs. An even larger swell earlier this month damaged the Ocean Beach Pier, leading to a closure that is still in effect.
The second storm is expected to arrive Monday, Jan. 16, and could produce as much as 1 inch of rain at the coast, 1½ inches across inland valleys and foothills and perhaps a bit more in the mountains.
Coastal bluffs and canyons are saturated, making them susceptible to mud and rock slides.
"People should remain very cognizant of the problem as they walk in these areas," said Jose Ysea, a spokesman for the city of San Diego.
"Slides can occur 10 days or more after the rain stops," said Adam Young, a researcher at UC San Diego's Scripps Institution of Oceanography in La Jolla.