San Diego paying $225,000 to woman injured in trip over Point Loma water meter cover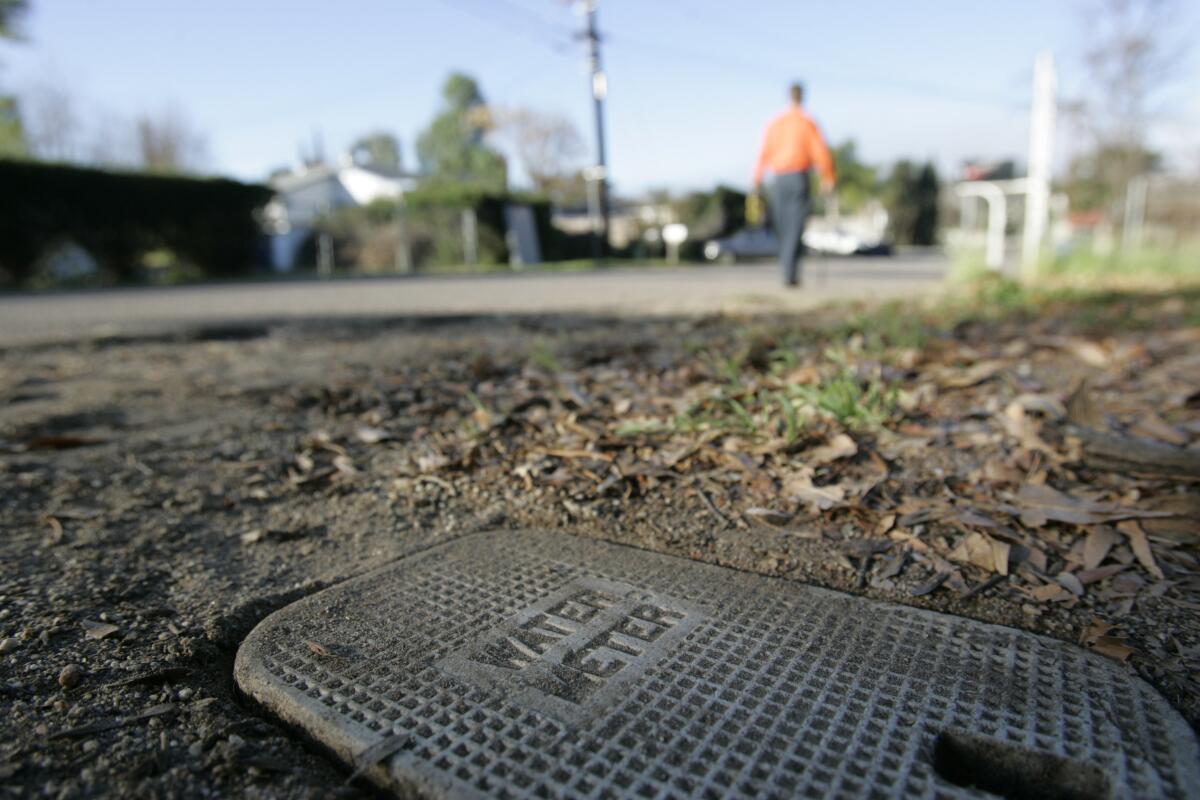 The woman, who required a surgical implant, argued that the city lacks an adequate inspection system and should have posted warning signs.
San Diego is paying $225,000 to a woman whose arm was severely injured when she tripped on a city water meter cover in Point Loma in September 2021.
The payout will settle a lawsuit filed last year that contends the water meter cover was unstable and defective and constituted a "trap" for pedestrians.
The woman, Melinda Moore, suffered an injury to her right arm that required a surgical implant, the suit states.
Water meter covers fill small gaps in the sidewalk created so city workers can read water meters below the sidewalk level.
The lawsuit says Moore tripped and fell when she stepped on a cover that tilted under her foot on Willow Street between Russell and Quimby streets.
The suit blames city officials for not having an adequate inspection system to determine when water meter covers are hazardous. The suit also blames the city for not posting warning signs near the damaged cover.
The settlement, which the City Council approved in closed session earlier this year, will allow Superior Court Judge Richard Whitney to cancel a civil trial he had scheduled for Aug. 4.
San Diego faces many lawsuits each year related to deteriorating infrastructure, including sidewalks and water meter covers.
A 2020 city audit concluded that the city could significantly reduce the nearly $25 million a year it spends on lawsuit payouts by fixing damaged sidewalks and concrete in key areas and revamping dangerous intersections.
Auditors also recommended proactive measures such as better employee training and deeper analyses of risks.