Abandoned panga and 11 life jackets found on shore at Ocean Beach's Dog Beach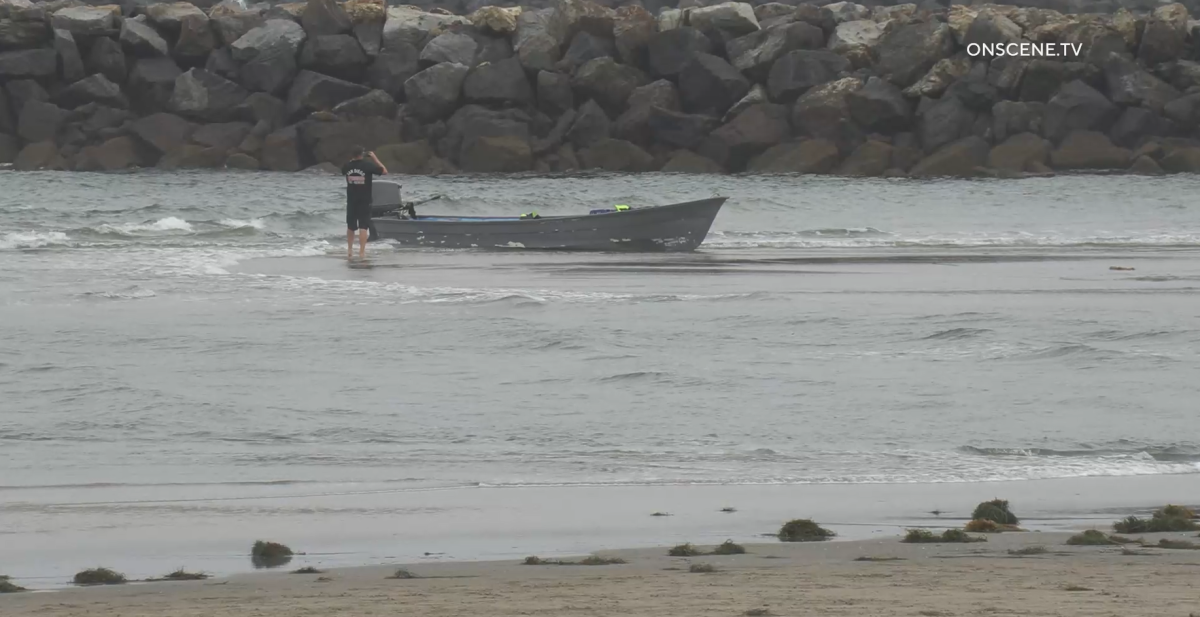 A boat that authorities believe was used for human smuggling was found washed ashore and abandoned at Ocean Beach's Dog Beach on July 27.
The Coast Guard notified the U.S. Border Patrol of the panga —a small, low-slung boat — at about 8:30 a.m. Eleven life jackets and several gas cans were found, said Border Patrol Special Operations Supervisor Jeff Stephenson.
No arrests were made, Stephenson said.
Footage from OnScene.TV showed the boat washed ashore as a lifeguard took photos of it and dogs and their owners roamed the beach.
Customs and Border Protection Air and Marine Operations seized the boat.
A similar incident happened last week when an abandoned panga and 13 life jackets were found in Mission Beach at about 5 a.m. July 18.