Rock 'n' Roll Recap: Local band Chimpos reunites and records an album in San Diego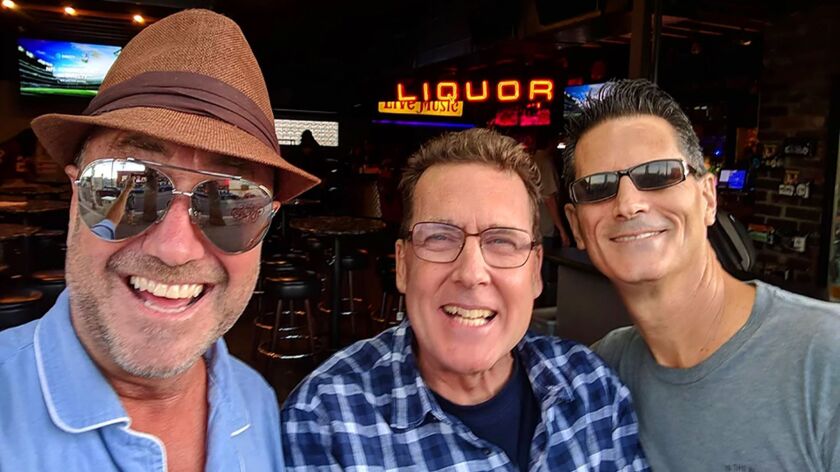 Some people like to follow their former high school friends on social media. Other people may never want to see anyone from their high school ever again.
But not many people graduate, wait 30 years, and then get back together to record a full-length album of songs from the days of their high school band.
That's exactly what the members of Point Loma High School students' band, Chimpos, decided to do.
"Flung like a Horse" is the name of the album that has been in the making since the band members were between 14 and 17 years old. The CD has already been released, and the vinyl version will be available mid-November.
The album was recorded at Thunderbird Analog Recording Studio and produced by Lux Records, a company owned by Chimpo band member Thomas Yearsley.
A phone call from Greg Hildebrandt, owner of Cow Records in Ocean Beach and musical brainchild of the Chimpos, to fellow band member Steven Sundell (vocalist, guitarist and co-producer of the album) is what sparked the decision to call up the rest of the band, go back to the good ol' days and record the songs from their youth.
If you're a Point Loma High School alum who graduated sometime in the early 1980s and you're wondering why you can't remember the Chimpos playing at any of your keg parties, the reason is simple: they didn't perform.
Chimpos rarely ever performed their music live; rather, they spent their band time together practicing their music in Yearsley's mom's garage, people's houses and Old Man Dave's Studio, a popular location for local bands to rehearse.
Many members of the Chimpos performed live while playing in various other bands, but the Chimpos itself was, and is, a compilation of artists and lifelong friends who come together to record.
According to Sundell, Point Loma had a lot of musical talent — about eight to 10 bands from Point Loma High would perform on the weekends.
He adds that if you could play, you were in a band. "That's just what you did," he says.
The camaraderie that naturally occurs when high school boys get together to rock out and goof off, coupled with Hildebrandt's passion for the Chimpos and desire to welcome any interested party, means the band has a tendency to expand.
Jason Scheff, formerly of the band Chicago, is described as a "special guest Chimpo" on the Chimpo website. He first taught Sundell how to play the bass, and is just one example of a newer addition to the Chimpo family, along with his brother Darin.
"Whether you're in for a few weeks or a few decades, it doesn't matter — once a Chimpo always a Chimpo," states the website about young vocalist Eddy Allen, who's featured on the album.
Though not all Chimpo members perform on the album, Hildebrandt emphasizes that their history of friendship, playing together and recording at other times, makes them all Chimpos in his eyes.
Hildebrandt is considered to be the Chimpos' ringleader, and he wrote both the lyrics and music to all Chimpos' songs.
"Follow the designated path ... From the beach ... Up to Newport Avenue ... Over to Long Branch ... Up to Narragansett ... There'll be a safety meeting at Cabrillo Monument ... Killer tsunami wave!"
These spoken lyrics to the 8th track on the Chimpos' album, "Killer Tsunami Wave," are made in reference to streets in OB, and show the band's pride in being associated with their hometown.
Hildebrandt "writes for musicians," says Sundell, meaning he trusts the Chimpos enough to leave room for creative interpretation in the music.
According to Yearsley, part of the appeal of the Chimpos' music is the fact that it hadn't been widely advertised, keeping everything "fresh."
"They didn't take the measures ... to promote, promote, publish, publish, publish," says Yearsley, "they just kept on enjoying the music that came out of their bodies."
As Sundell puts it: "You either love it [the music] or you absolutely hate it."
If it's the former, the bands' unique lyrics and groovy riffs will entice you. If it's the latter, you'll still likely find it difficult to resist Hildebrandt's charismatic enthusiasm: "I would rather not sleep and talk about the Chimpos all day," he insists.
According to Hildebrandt, it took nearly a full year to record the album, and the musicians each recorded their parts at different times, due to the members being scattered throughout the country pursuing various musical careers.
Despite 30 years of being apart and not rehearsing beforehand, the album recording took place without a single re-take.
According to both Hildebrandt and Sundell, the friendships the Chimpos have shared and sustained since high school — and the opportunity to reunite to play music once again — is the most important aspect of the album.
Hildebrandt says drummer David Friendly called him and stated: "It sounds like you're having so much fun, you're gonna have a heart attack."
"It's freakin' awesome," says Sundell about getting the band back together. "Rock 'n' roll union. It was awesome."
The vinyl record for "Flung like a Horse" will be released in mid-November, says Hildebrandt. You can purchase the CD or digital download at CDBaby.com; or San Diego record stores like Record City, 3757 Sixth Ave., Hillcrest; and Cow Records, 5040 Newport Ave., Ocean Beach. More details at chimposband.com
MEET THE BAND:
Find Chimpos' musical biographies, lyrics and more at chimposband.com
• Thomas Yearsley (recording engineer, vocalist, bassist, percussionist and co-producer) went on to found Lux Records and the blues group The Paladins
• Steven Sundell (vocalist, guitarist and co-producer) formed the band Playmates
• David Friendly (drummer, background vocalist and co-producer) played with Bootsy Collins and in The Pandoras
• Glen "Fish" Fisher (bassist) formed the band Gomango and has worked as a bassist, composer and musical director all over Europe
• Jason Scheff (bassist, vocalist, background vocalist) was bassist and singer for Chicago from 1985 to 2016
• Darin Scheff (vocals, keyboards, percussion)
• Lauren Eve Scheff (keyboardist, background vocalist) daughter of Darin
• Eddy Allen (vocalist, guitarist, keyboardist, background vocalist)
• Matt Clowminzer (guitarist)
• Miles Clowminzer (bassist) known for his solo projects; produces, plays and records everything himself
• Laura Jane Willcock (vocalist, background vocalist) leads The Tighten Ups
• Stephen Hildebrand (emotional support/spiritual guidance) younger brother of Chimpo leader Greg Hildebrand
• Michael Schroeder (executive producer)
• Michael McClure (website developer)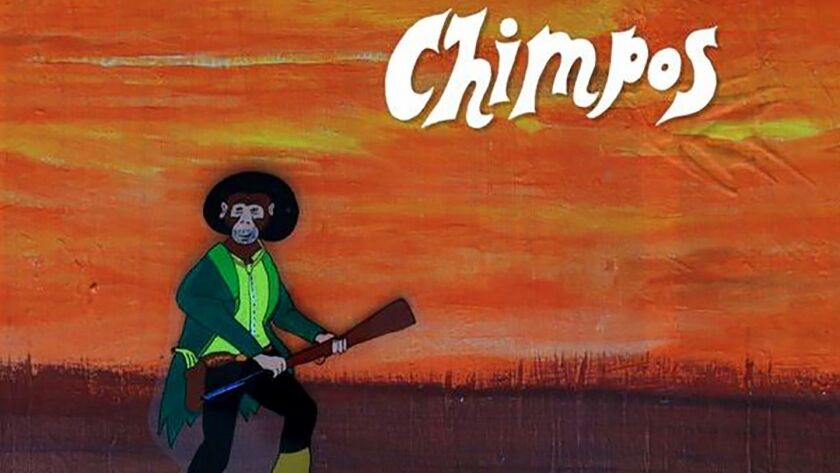 ---