10 Questions with ... Brady Farmer, founder of new Point Loma Farmers Market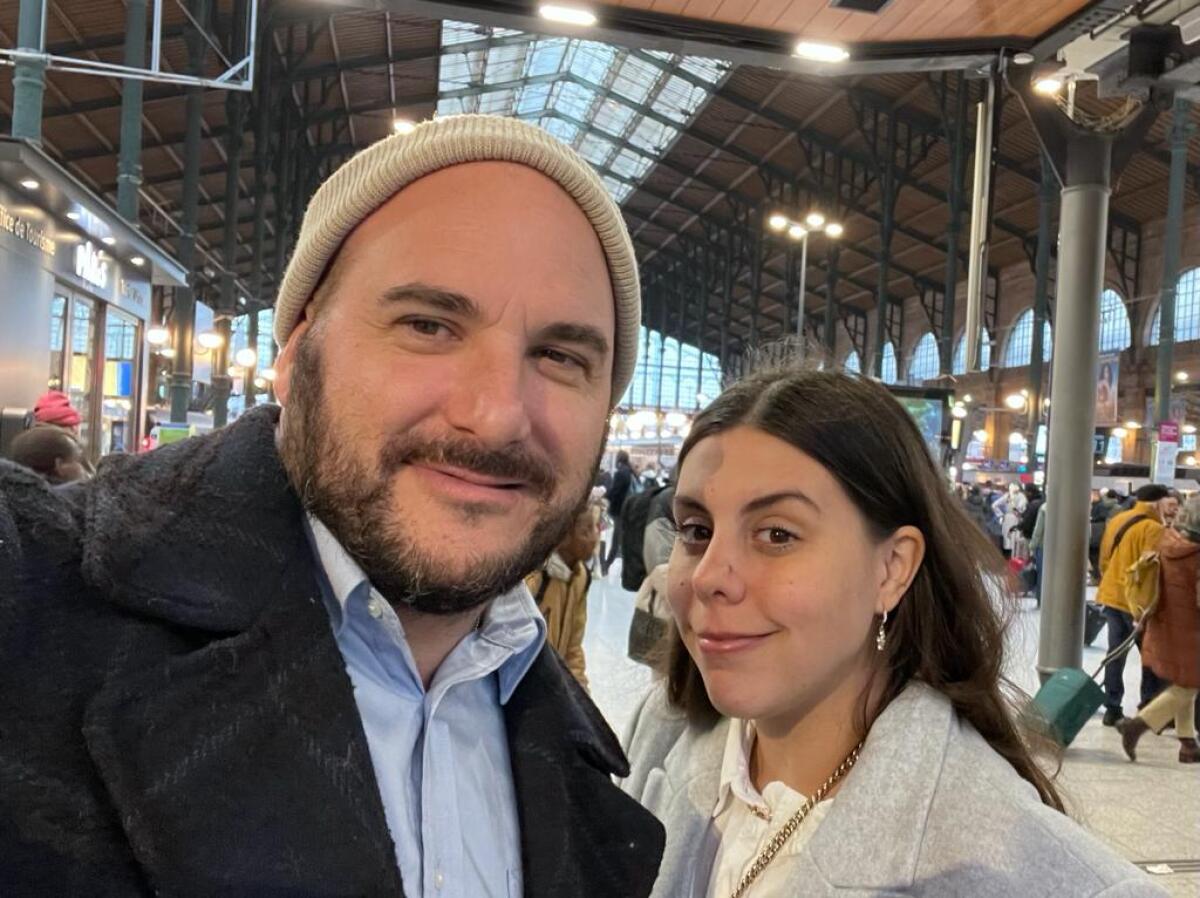 The weekly Sunday market helps raise money for Farmer's Devoted to Youth Foundation, a nonprofit that supports youths and families in need.
Ten Questions is a series in the Point Loma-OB Monthly that shines a spotlight on notable locals we wish we knew more about. This month's featured personality is Brady Farmer, founder of the new weekly Point Loma Farmers Market.
The farmers market opened June 4 and runs from 9 a.m. to 2 p.m. Sundays at Point Loma High School.
Farmer also is president of the Devoted to Youth Foundation, a nonprofit that works to help youths and families in need. The market is a fundraiser for the cause.
Get Point Loma-OB Monthly in your inbox every month
News and features about Point Loma and Ocean Beach every month for free
You may occasionally receive promotional content from the Point Loma-OB Monthly.
Here is what Farmer has to say about himself:
"I have been organizing events and fundraisers since 2000, starting in Seattle. I moved to Los Angeles in 2004 with the goal of continuing to grow my event called Recapalooza, a community fundraising event that consists of various competition-based activities.
"In 2005, I started in the world of catering and as a personal chef, which grew into working for over 30 high-profile celebrities and wealthy families. ...
"In the past few years our foundation has raised a vast amount of in-kind donations that we were able to distribute to many families around San Diego, Los Angeles, Mexico, Ukraine and Brazil. ...
"Our vice president, Mariana Panzica Farmer [Farmer's wife], is a strategic part of our recent and current success and growth. Mariana has a master's in design and is the head of our marketing and social media.
"We have many other part-time, volunteer and contract workers that show continued love and help to our organization. The great people in our team are engaged in truly putting the effort in helping us make a huge impact on San Diego and the world."
Now on to the 10 Questions:
Q. What attracted you to the Ocean Beach-Point Loma area as a place to live or work?
A. First, we love Point Loma and are thinking of moving there once our markets and events get bigger.
Second, Point Loma is know as "Brazilian Town" by all the Brazilians that come to California. Mariana actually lived in Point Loma for a couple of years and misses it very much. Point Loma is a big destination attraction being so close to the beach, Liberty Station and Ocean Beach and Pacific Beach.
While in the planning stages of starting our first farmers market we thought to ourselves, "Where would the perfect location for a coastal farmers market be?" Boom! Point Loma, a beautiful, tight community full of great people. … We are actually in the process of launching the 2023 Brazilian Day Festival at NTC Park this Sept 2.
Q. What are your favorite places to go in Ocean Beach and Point Loma?
A. Obviously our two favorite places are the Point Loma Farmers Market and the Ocean Beach Farmers Market. Haha.
We are huge fans of Liberty Station, being that we have two babies and we can do so much there.
If we're in the mood to hit the town and have some good ol' fun like we used to in Marina del Rey and Venice Beach, we go straight to OB. It's almost like being back home, and we love to revisit it without having to drive all the way up to L.A.
Q. If you could snap your fingers and have it done, what might you add to improve Ocean Beach or Point Loma?
A. In a perfect world, I would love to work with more locals to build both of our farmers markets to be the best in the city besides La Jolla, which we love as well. We aspire to create a market similar to La Jolla, as it's very family-oriented like ours.
Q. Who or what inspires you?
A. We are inspired by so many people and things, it's hard to really point a finger at one. I believe in taking bits and pieces from everything we love and building on that to make it our own. We just want to be original, change the game so people will change it going forward. A pay-it-forward program, if you will.
Q. If you hosted a dinner party for five guests, who (living or deceased) would you invite?
A. Being that I'm a personal chef and caterer, I have actually worked for some of the biggest celebrities around. But I would love to feed Nicola Tesla, Shaquille O'Neal, Michelle Obama, Anderson Cooper and Oprah Winfrey.
Q. Tell us about what you are currently reading or watching on TV.
A. I absolutely love movies and TV. When I have time, I watch shows like "The Witcher," "Barry," "The Wall," any Marvel or DC show.
Q. What would be your dream vacation?
A. Our dream vacation was the Maldives until they started having sharks, and now not so much. But if I could choose the ultimate vacation, I would go on a big food tour of Africa and Asia, as this is one of my biggest dreams to do in life.
Q. What are your five favorite movies of all time?
A. "Tropic Thunder," "Captain America: The Winter Soldier," "Iron Man," "Home Alone" and "Fight Club."
Q. What is your most prized possession?
A. My most prized possession is my grandmother's ring that I inherited, as she inherited from her mom.
Q. What is your motto or philosophy of life?
A. My philosophy in life is a quote from "Fight Club": "It's only after we've lost everything that we're free to do anything."
Do you know someone you'd like us to ask 10 Questions? Send an email with your suggestion to robert.vardon@lajollalight.com.